Progress: Congress Eliminates Public Funding For Political Conventions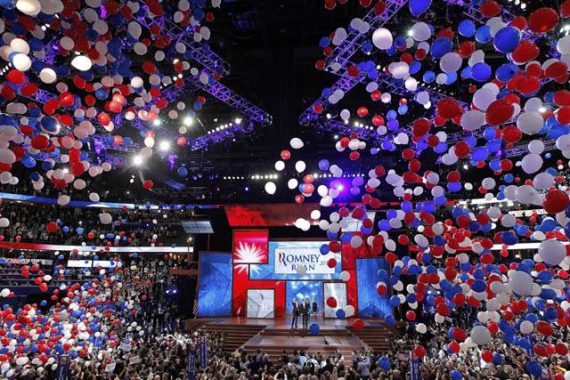 In a rare sign of fiscal sanity, both Republicans and Democrats in Congress have agreed to end one of the most unnecessary and uncalled for line items in the Federal Budget:
Congress on Tuesday agreed to cancel its giveaway of taxpayer money to its own political conventions every four years, as the Senate cleared a bill to cut off funds.

Senators approved the bill by unanimous consent early Tuesday, sending it straight to President Obama for his signature.

"This is the type of bipartisan legislation that should move easily through the Senate," Minority Leader Mitch McConnell said as he pushed the bill through.

In 2012, the two parties took $36 million in taxpayer money to stage their conventions.

Ending public funding of conventions has been a GOP cause for several years. The latest version of the their bill says the money that would have gone to political conventions should be redirected to the National Institutes of Health for grants to pediatric research.
It's a small amount of money, but there was never any good reason for taxpayer dolllars to be going toward the multi-day bacchanalia fest that modern political conventions have become. Now, let's start going after some more corporate welfare.