Projection of Totally Unbelievable Scope
Not new. Not surprising. Still, pretty amazing.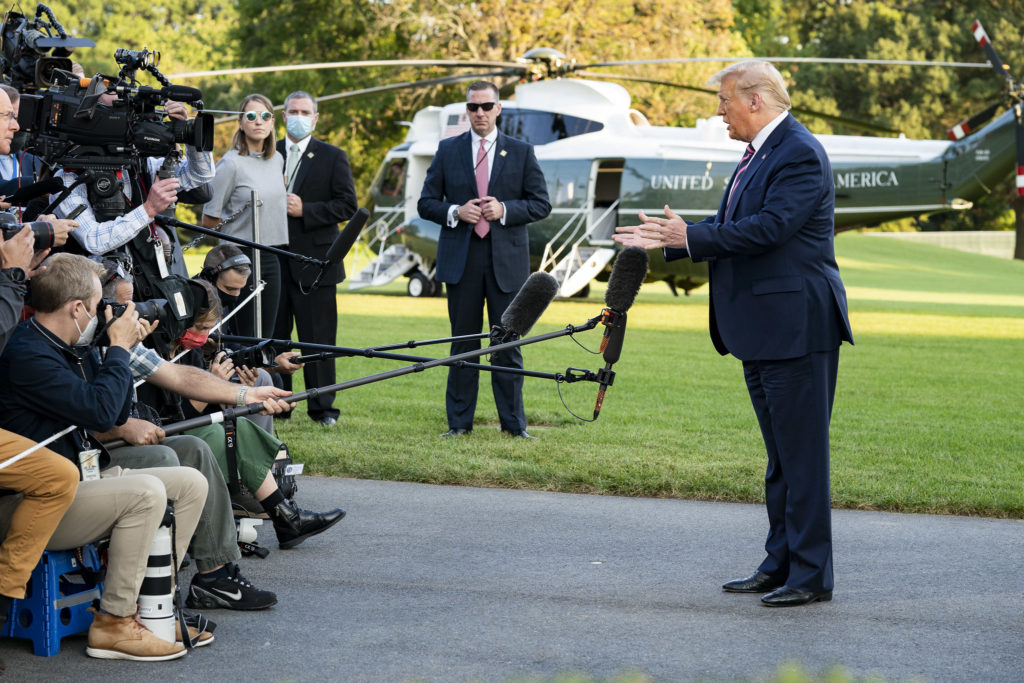 It is often stated that everything Trump says about others is usually projection, but this may take the cake. Via CNN, Trump claims White House can overrule FDA's attempt to toughen guidelines for coronavirus vaccine:
"We're looking at that and that has to be approved by the White House. We may or may not approve it," the President said of the new FDA guidelines at a White House news conference. "That sounds like a political move."
Of course! Having the Food and Drug Administration issue guidelines for vaccines is political, meanwhile the current occupant of the White House, who desperately wants to say he is bring a vaccine to the masses, is acting in the name of science.
I know this is absurd and obvious on its face, and not even the worst thing he has said in that last day or so.* But it is such a remarkably perfect example his ability to accuse others of what he himself is doing.
And what is the true tragedy of all of this is that his mania for getting a vaccine out before the election is just creating doubt in the public's mind about safety. He is continually undermining confidence in public health practices and institutions for his own political gain (or, so he hopes, as it does not appear to be helping him much).
"It affects elderly people, elderly people with heart problems and other problems. That's what it really affects. In some states, thousands of people — nobody young. Below the age of 18, like, nobody. They have a strong immune system, who knows? Take your hat off to the young, because they have a hell of an immune system. But it affects virtually nobody. It's an amazing thing."
No doubt he is just trying to avoid panicking his supporters.
---
*I will hopefully get to his latest inability to take the chance to accept a peaceful transition soon.