Pronouncing 2010
Are we in the year twenty eleven or the year two thousand eleven.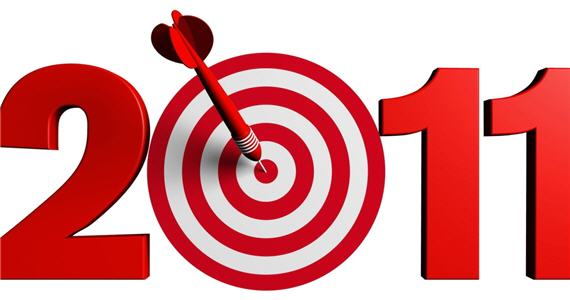 Doc Searls wonders,
Is it "twenty eleven" or "two thousand eleven"?

I'm hearing more of the former, I think. By that I mean "twenty eleven" is more commonly used than was "twenty ten," an the "thousand" thing is wearing off.

Sooner or later it will have to. I doubt we'll be saying "two thousand thirty two" when 2032 rolls around. "Thousand" persisted through the '00s (the "aughts"), but is getting a bit stale now that we've turned the caledar up to eleven.
It was invariably "two thousand" for the first decade.  We began seeing the split last year, with some saying "twenty ten" but most still using the "two thousand and ten" formulation.  (I personally used the two interchangeably, preferring "twenty ten" but more often slipping back into habit with "two thousand ten.")   But I think we're turning the corner now, with "twenty eleven" catching on.