Prosecutor Drops All Charges Against Pamela Moses
And yet the state still extracted their pound of flesh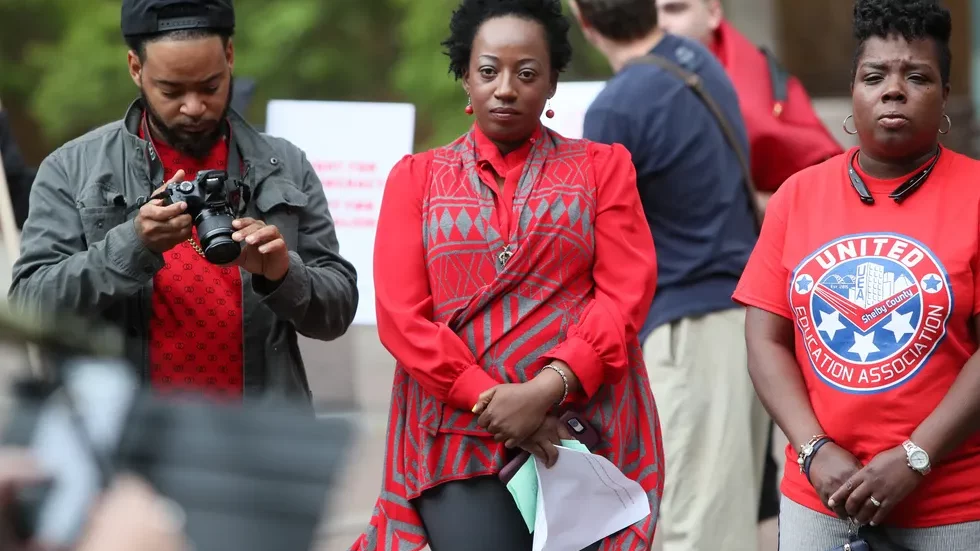 For the last few months, I've been documenting the case of Pamela Moses. For those unfamiliar, Moses was convicted of illegally registering to vote. Moses was ineligible due to being on probation for a previous conviction. Moses contested the charge, saying that she had checked with the probations department and they had told her she could register. Ultimately, Moses was sentenced to six years in prison and was taken into custody. At the time, I and others used this as an illustration of one aspect of the "trial tax"–the cost that people pay when they decide not to take a plea deal and exercise their constitutional right to a trial.
Last month, after additional, potentially exculpatory evidence surfaced that was not shared with the defense, the judge in the case declared a mistrial. When a mistrial is declared the county prosecutor has a fixed amount of time in which to decide if they want to retry a defendant or drop the charges. This decision is an example of "prosecutorial discretion." Late last week, Shelby County district attorney Amy Weirich announced she was dropping all charges:
Prosecutors will no longer pursue illegal voter registration charges against a Tennessee woman who was granted a new trial after she challenged her jury conviction, a district attorney said Friday.

Charges against Black Lives Matter activist Pamela Moses, 44, were being dismissed and she will no longer face a second trial "in the interest of judicial economy," Shelby County district attorney Amy Weirich said in a statement. …

In all, Moses has spent 82 days in custody on the case, "which is sufficient," Weirich said in her statement.

https://www.npr.org/2022/04/23/1094480415/illegal-voter-registration-case-dropped
The good news is that in the end, charges were dropped. However, that doesn't mean that Moses still didn't pay the trial tax along the way. DA Weirich's comments on the case should cause some distress to readers. Ultimately Moses spent 82 days caged over this incident. Weirich's comment that time was "sufficient" I think can only be read as an acknowledgment that the state was able to extract its pound of flesh (or rather punishment).
Additionally, it leads us to the question of, if 82 days of incarceration were "sufficient" in the eyes of the State, why was the initial sentence for this Six Years?!
And ultimately, Weirich's focus on the "interest of judicial economy" reminds us why the trial tax is in place to begin with–to ensure that our justice system continues to work. Once it became clear that convicting Moses again would be more trouble than it was worth (literally it stopped making economic sense from a system perspective) the prosecution was dropped. Afterall the trial tax had still been paid.
Even when it seemingly loses, the house almost always wins.