Prospects Of Republican Senate Dim
It's looking less and less likely that the GOP will gain control of the Senate, but they're going to come awfully close,, and that might be just as good from their point of view.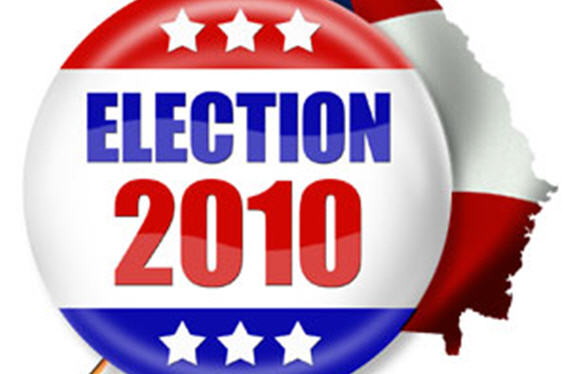 While projections from Larry Sabato, Charlie Cook, Scott Rasmussen, and Nate Silver all point toward a GOP takeover of the House of Representatives, the chances of a GOP Senate seem to be slipping away as we get closer to Election Day:
We've rerun the numbers for the Senate, and they show little change in the overall likelihood of a Republican takeover. The model gives Republicans a 17 percent chance of winding up with at least 51 Senators after Nov. 2. That's essentially unchanged from our previous update, from last Wednesday, when they were given an 18 percent chance.

(…)

Republicans will most likely need to win two out of these three states — California, Washington and West Virginia — to take control of the Senate; the model remains largely unpersuaded about their chances in states like Delaware and Connecticut.

They will also need to win a number of other close states, like Illinois, Nevada and Colorado. As of today, they are slight favorites in all three, with Sharron Angle's odds having improved slightly in Nevada since the last update, but Ken Buck's having deteriorated some in Colorado, which is moving closer to being a genuine tossup.

Other states that theoretically remain on the Democrats' radar, like Pennsylvania and Kentucky, have seen a dearth of public polling of late, but the Republicans remain solid favorites in each on the basis of the available information.
All of these states are toss-ups at this point, and the polls there have been within the margin of error so anything is possible. However, with candidates in Colorado and Nevada who seem to be doing everything possible to help their opponent win the election, it's looking less and less likely that the GOP will in the Senate.
Nonetheless, there is this historical oddity — for the past seventy years, every time that control of the House has changed hands, the same has happened in the Senate.
Even if history doesn't repeat itself, it's fairly apparent that the 112th Congress version of the Senate will be very different regardless of which party gains control. Going by the projections that Nate Silver and Larry Sabato are currently making, we're looking at a 52-48 or 51-49 division between the parties. Add to that the fact that Senators like Ben Nelson and, even if he wins, West Virginia's Joe Manchin, are not necessarily reliable Democratic votes and it's fairly obvious that the GOP is going to have the ability to control the Senate agenda even if they don't actually have majority control of the Senate. What this means, obviously, is either political compromise or gridlock. Personally, I'm betting on gridlock, and that may not necessarily be what the people heading to the polls in two weeks actually want.