Public Diplomacy vs. Private Diplomacy
Are American diplomats lying to reporters because they figure our citizens can't handle the truth?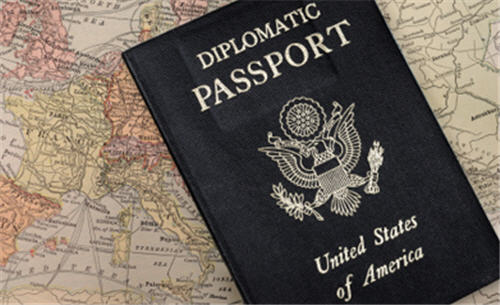 In a New Atlanticist piece titled "WikiLeaks Show American Diplomats in Good Light," I rounded up some analysis showing that the recently leaked diplomatic cables showed an American foreign service that is highly professional and insightful and argued that, to the extent the private and public diplomacy differed, it was necessary.
But Joshua Kucera has a slightly different take.  His title "U.S. Diplomats Aren't Stupid After All" and subtitle ("How WikiLeaks restored one journalist's faith in the State Department") suggest otherwise but his compliments are decidedly backhanded.  Basically, his dealings with American diplomats had convinced him that they were mindless drones.
Readers recognize a background interview by its citation of "a Western diplomat," and theoretically that anonymity frees the diplomat to talk frankly. But in practice, I've found that when that diplomat is American, the result is still often nothing more than warmed-over talking points, displaying a level of knowledge that suggests a cramming of the Wikipedia entry on the country in question.

[…]

I've found it far more useful to set up meetings with the Europeans — Germans, French, or Swiss, especially. Those are the diplomats who will give you the real dirt: juicy details about corruption and political infighting and what nefarious schemes the Russians or Chinese (or Americans) are up to in the country. The difference is so striking that I long ago concluded that the Americans — the product of a Foreign Service selection process that encourages dutiful ladder-climbers rather than creative thinkers and then sends them out to be walled up in overprotected embassy compounds far from town — were just not as sharp as their wilier continental counterparts.
He notes in particular a briefing from Ambassador Richard Hoagland on Kazakhstan which seemed totally divorced from reality, portraying the corrupt autocracy as if it were more-or-less democratic and progressive.  Happily for Kucera, the cables displayed a different picture.
But in the two cables written by Hoagland that WikiLeaks has released, he certainly does not come off like a chump. "Corruption is endemic among Kazakhstani officialdom…. [T]hey're stealing directly from the public trough," he wrote in a cable that portrays an ongoing so-called "anti-corruption campaign" as merely a means for settling intragovernmental scores. Another cable from Kazakhstan (written by a political-economic officer) snarkily describes the nouveau-riche lifestyles of the country's leaders. One U.S. Embassy official spotted the country's prime minister, Karim Massimov, popping into an Astana discothèque at 11:30 pm: "His companions quickly tired but Masimov remained, dancing alone and animatedly on the stage for another 15-20 minutes."

These don't necessarily contradict what Hoagland told me. We didn't talk much about corruption, and none of the documents leaked thus far discuss his perception of their political reforms. But the tone is certainly different. His description of Kazakhstan in his interview with me did not jibe with the reality of Kazakhstan. His cables do.
Well, great. But why are American diplomats lying to American journalists in off-the-record sessions?
My theory: It would work fine with the Kazakhs, but it's the American people who would flinch at it. Perhaps not so much at frank talk about Kazakhstan, but about other, more high-profile countries with which the United States does business despite their dubious ethics — China or Saudi Arabia, for example. Americans like to believe in American exceptionalism, that the United States is a force for good around the world, not just another country pursuing its interests via geopolitical horse-trading. This is part of why there is such a visceral public backlash against WikiLeaks — because it lays bare U.S. diplomacy in all its blunt, unromantic reality.

Europeans are more comfortable with political reality, which is why their diplomats can speak more freely. Their U.S. counterparts, though, know this is distasteful to the people they represent, so they are more circumspect when they talk.
See, I happen to find that troubling.   In "WikiLeaks Show American Diplomats in Good Light," I defend misdirection when necessary to give leaders of these autocracies plausible deniability at home or in the region.  Further, one sometimes has to bite one's tongue rather than offend distasteful leaders with whom alliance is necessary. And I recognize that, as an indirect result, this means giving a false public impression to Americans.   But that's a far different thing that lying for the purpose of hiding from the American public just how corrupt the people we're dealing with are.