Public Health and the Public
Are Fauci, the CDC, and others getting a bum rap?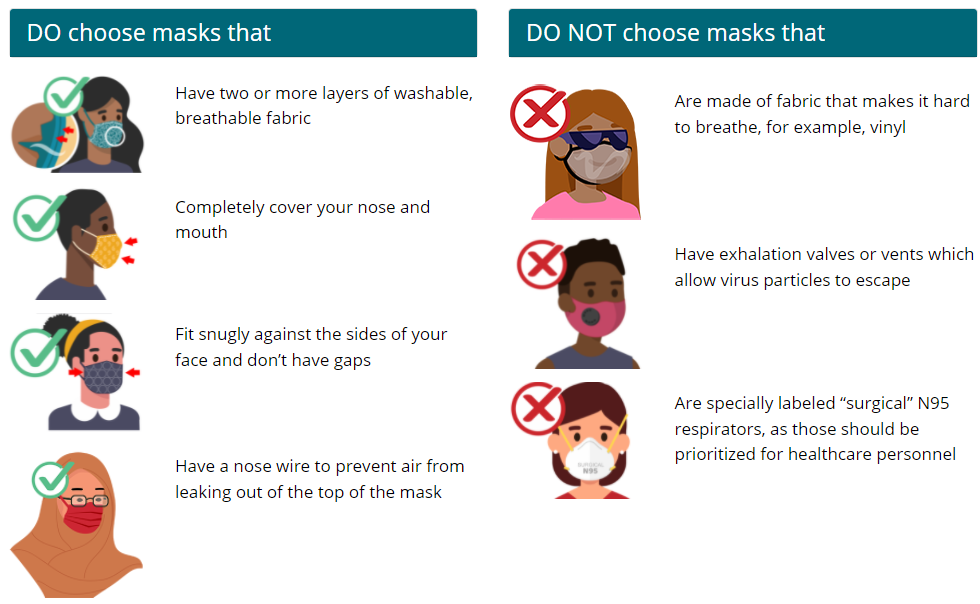 Kevin Drum offers "A Brief Timeline of CDC Advice."
1. Somebody publishes research suggesting that things have changed. This gets reported.

2. A cadre of loud and persistent critics begins demanding that the CDC skip its usual bureaucratic dilly-dallying and change its guidelines now. Science has spoken. This gets reported.

3. Someone leaks the news that the CDC is thinking about announcing a change. This gets reported.

4. The CDC announces new guidance. This gets reported

5. A new pack of critics begins yelling that the CDC blew it and the guidelines really should have stated something different. This gets reported.

6. Someone finds a source in the FDA who says the the CDC never consulted with them, and this explains why they screwed things up. This gets reported.

7. The CDC explains its guidelines with some added nuance. This gets reported.

8. Every doctor and pseudo-doctor on TV, radio, and social media begins to loudly debate the guidelines. In newspapers and on local TV, reporters produce pieces listing the pros and cons of each side.

9. After inhaling all this, half the country complains that the CDC waited too long. The other half complains that they acted too quickly and caved to political expediency. A third half complains that they just can't keep up with the CDC's constantly changing advice.

10. Somebody publishes research suggesting that something else has changed. This gets reported.

Rinse and repeat.
Commenter Joel approvingly adds,
The Nobel Laureate economist Paul Samuelson famously acknowledged in a Meet the Press interview: "Well when events change, I change my mind. What do you do?" This observation applies to the advice from medical authorities such as the CDC and WHO during the COVID pandemic. Some members of the public are fond of pillorying these agencies for having published different guidelines at different times, as though health officials are in the business of issuing ex cathedra dogma rather than responding to incomplete and ambiguous information. Science doesn't deal in proof, it deals with the weight of evidence. A scientific hypothesis is one that is capable of being tested and falsified by experiment.

I get it. I used to teach problem-based learning to first year medical students, and they often struggled with what to do with incomplete and ambiguous information, which is what physicians in clinics do every day. Sometimes, one cannot wait for all the tests to be completed and all the data analyzed before taking some action. With new evidence, a change in action is sometimes warranted.

Thanks to COVID, the curtain on research and discovery has been pulled away and the omniscient Oz is revealed to be a mere mortal doing their best with the resources at hand. So when new and better data appear, it is right and responsible to examine previous advice in light of those data. This happens all the time, even if most people don't see it.

So rather than prating at the CDC for evolving standards in light of new data as though discovering that papal bull was found to be papal bull****, celebrate the fact that science is self-correcting and, overall, moves towards better understanding. To paraphrase MLK: "the arc of the scientific universe is long, but it bends toward truth."
And Clawback piles on,
I'm always amazed at the inability of people to deal with uncertainty. Look, it's a "novel" coronavirus, right? Almost nothing was known about it initially, and it takes time to understand its behavior, especially since it's constantly changing. Any official advice is going to be preliminary and you're going to have to use judgment when applying it.

I guess critical thinking just isn't really a thing among either our elites or the public.
And Salamander takes it a step further:
The public/pundit rage-fests seem a part of the American public's drift into absolutist, babyish, dogma-based thinking. Look at Bush the Lesser and his endless use of the infantile term "bad guys". Also, the bible-beater domination of the Republican Party and their reliance on immutable, fixed, scriptural "truth." Which, incredibly, can change for them daily, based on the current moods of their new dark god — but that's OK!

The rise of what was once billed as "24 hour news" channels, which in fact amount to 24 hours of every opinionated talking head addressing the same small story — or non-story — over and over and over, all day long, has helped propel these stupidities and rushes to judgment, as has the speed of the several internet gossip "apps."

If the public was better at critical thinking, evaluating information, detecting bull, the problem wouldn't be as severe, and lots of companies would have to find other ways to make themselves filthy rich.
There's clearly a lot of nonsense in the public debate over the CDC guidelines, attributable to many causes. The politicization of the virus by former President Trump and the right-wing infotainment complex hasn't helped. Republican governors and mayors have followed suit, taking idiotic stances against masking, vaccination, and other measures. Whether in reaction or because of different circumstances, some of their Democratic counterparts have gone too far in the other direction, treating masking and the like as a shibboleth. This has all been compounded by the natural attitudinal and cultural differences between densely-packed urban centers and rural and suburban areas. Add in the American "you can't tell me what to do" attitude, an Internet that makes everyone think they're a medical expert because they can "do my own research," and social media bubbled and algorithms that feed them just for fun.
At the same time, let's not pretend that the CDC guidelines are simply the evolving scientific consensus on an emergent and constantly evolving situation. As I've noted many times as this has unfolded, public health isn't just about the science, it's about messaging, incentives, political realities, and balancing competing policy priorities.
Public health officials deliberately lied to the American public about masking because we had limited stocks of medical-grade respirators and surgical masks and didn't want panic buying to take them away from frontline workers who needed them more. Way too late, they decided that, well, cloth masks would be okay. And way, way too late they told us that, well, cloth masks aren't really all that valuable and we should upgrade to medical-grade masks–but preferably the ones from Korea rather than the ones American healthcare workers use. This, not unreasonably, sowed confusion and distrust.
Similarly, when they issued guidance that fully-vaccinated people should be allowed to go about their lives (with modest exceptions like masking on airplanes) just as they did before, they were making a public policy choice, not a medical one. They reasoned, correctly, that this would encourage people to get vaccinated, which was the best way to get to "herd immunity." But, because the politics mitigated against vaccine passports outside maybe a handful of tightly-packed cities, this also allowed the unvaccinated to free ride and almost certainly contributed to the spread of the virus.
CDC director Rochelle Walensky has admitted that the agency has done a bad job of communicating with the public. Part of it is simply a function of trying to distill a complicated decision tree into simple recommendations. Part of it is genuine disagreement among the top researchers in the field as to what the evidence shows. Part of it is balancing competing priorities.
So, absolutely, too much of the criticism of the CDC is just a function of non-experts watching the sausage being made and not understanding or liking what they're seeing. But a lot of it is the fault of officials doing a bad job of the public part of public health.