Putin Invokes "Cancel Culture"
The term keeps on giving.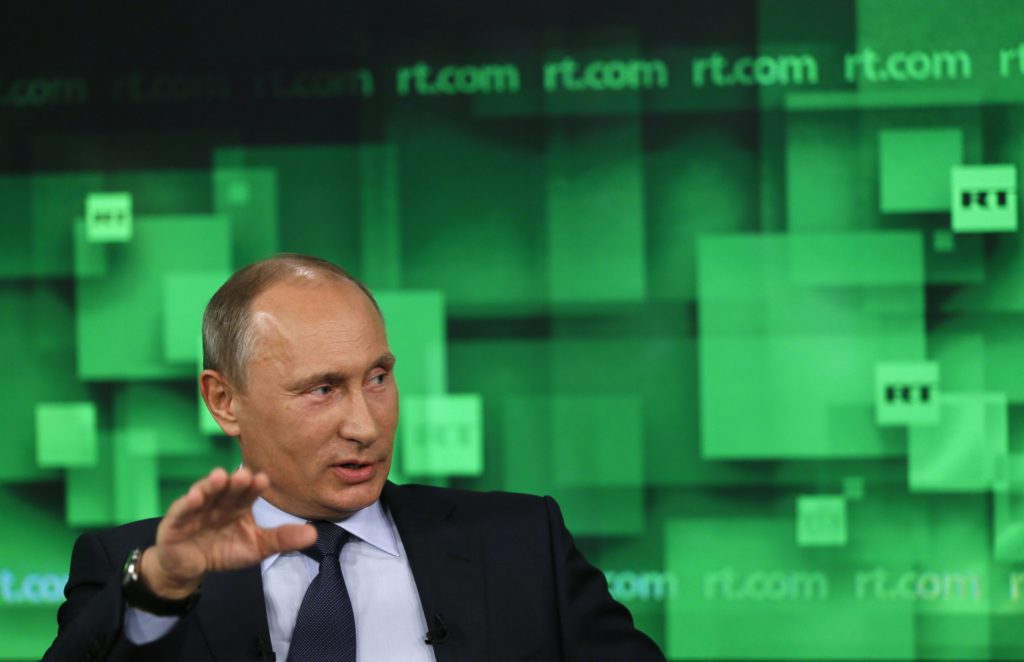 Via the BBC: Ukraine war: JK Rowling hits back at Putin's 'cancel culture' comment.
In the lengthy speech, which was given to the winners of various cultural prizes, President Putin claimed Russian composers and writers were being discriminated against.

"They are trying to cancel a thousand-year-old country," he said.

Some events featuring pro-war Russians have been cancelled since Moscow invaded Ukraine last month.

A much smaller number of events have been cancelled due to their use of music by dead Russian composers.

But Mr Putin also alleged – without providing evidence – that there was a "gradual discrimination against everything linked to Russia… in a number of Western countries".

"They are banning Russian writers and books," he said."The proverbial 'cancel culture' has become a cancellation of culture."

Mr Putin then defended Ms Rowling, who has faced criticism for her comments on transgender issues. She denies accusations of transphobia.

"JK Rowling was cancelled because she, a writer of books that have sold millions of copies around the world, didn't please fans of so-called gender freedoms," Mr Putin claimed.
This is striking for a number of reasons.
First, this would seem to further the argument that I have been making that the term "cancel culture" is overly broad, and therefore not very helpful. Moreover, it is used not to identify a tangible problem as much as it is used to stir politically infused emotions.
Second, to build somewhat off the first point, it is patently absurd to take actions motivated by Russia's invasion and bloody attacks on Ukraine as fitting into the rubric of "cancel culture."
Third, the linkage to JK Rowling is quite intentional, I would argue, as it raises the connections that Putin's politics has with groups in the west who see things like pro-trans rights as a threat to their version of culture. While his audience is clearly domestic, I think he is also reaching out to sympathetic ears in the US and in other parts of Europe on the types of issues that raised his approval in those places in the past.