Putin Threatens Ukrainian Statehood
A remarkable display of blaming the victim (by the victimizer).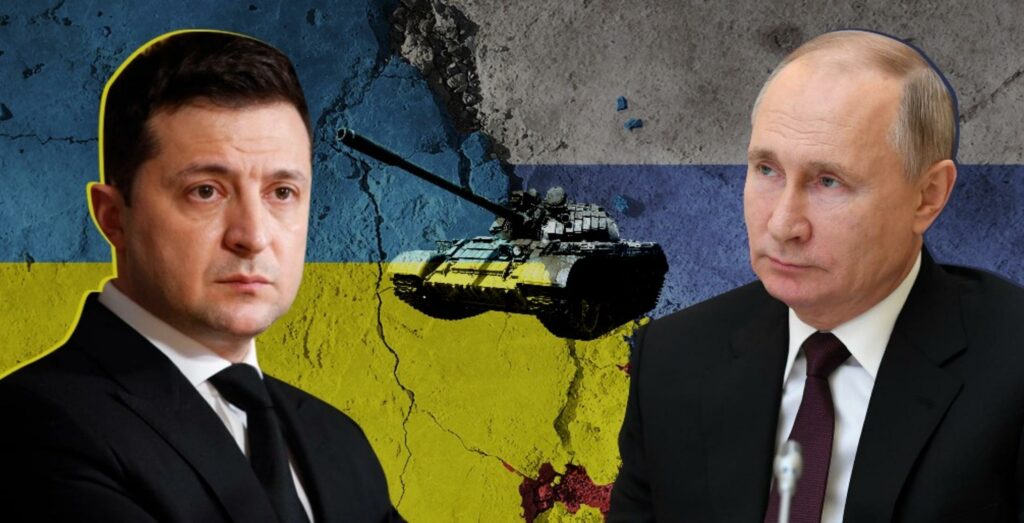 The NYT reports: Putin likens sanctions to an 'act of war' and warns Ukraine might lose statehood.
"The current leadership needs to understand that if they continue doing what they are doing, they risk the future of Ukrainian statehood," he said at a meeting in Moscow on Saturday, in his first extended remarks since the start of the war. "If that happens," he said, "they will have to be blamed for that."
This reminds me of a similar statement made either by Putin himself or a representative of the Russian government, that the Ukrainians would only have themselves to blame for the deaths and bloodshed should they continue to resist (my attempts at finding it came up zero but if anyone wishes to google-fu it, be my guest).
One can only assume these statements are all primarily made for a domestic Russian audience, where Russian military actions are being cast as some kind of liberation. As such, making it sound like the death and destruction is the fault of the "Nazis" in Ukraine makes some semblance of sense if the goal is the manipulation of the Russian public.
Indeed, increased authoritarianism is on the rise in Russia around this very topic as The Hill reports (based on reporting from WaPo and the WSJ): Russian parliament passes law to punish journalists for 'fake' news
Russia's parliament on Friday passed a law that makes publishing "fake" news a crime, according to multiple reports.

If enacted, the law would punish any journalist who contradicts Moscow's official statements on the war in Ukraine with punishments resulting in up to 15 years in prison, according to The Washington Post.

Under the new law, journalists must verify their reports on the invasion of Ukraine with official Russian government sources.

The law prohibits the words "war," "invasion," and "attacks" from publication, according to the Post, as the Kremlin assures the Russian people that it is doing everything in its power to avoid civilian deaths, which runs counter to many social media videos from Ukraine showing the shelling of civilian areas. 

The law comes as Moscow has also restricted access to several international news outlets, such as the BBC and Deutsche Welle.
Nothing like having to coerce journalists into using the terms the government wants them to use to underscore the immorality of the actions being undertaken, yes?
It is also possible that he is trying to dissuade Ukrainians from resisting. That is: threatening loss of sovereignty if they continue to fight and lose. Of course, the absurdity of it all is hard to ignore, since the entire invasion gambit was predicated on the quite clear position that Putin did not respect Ukrainian sovereignty one iota.
It also seems worth noting that the question of whether Ukraine is recognized as a sovereign state is really about what the rest of the world thinks, not what what Moscow asserts.