Very Quickly, Putin's War Is Likely To Get Even Uglier
The disintegrating military situation is leading to escalating brutality.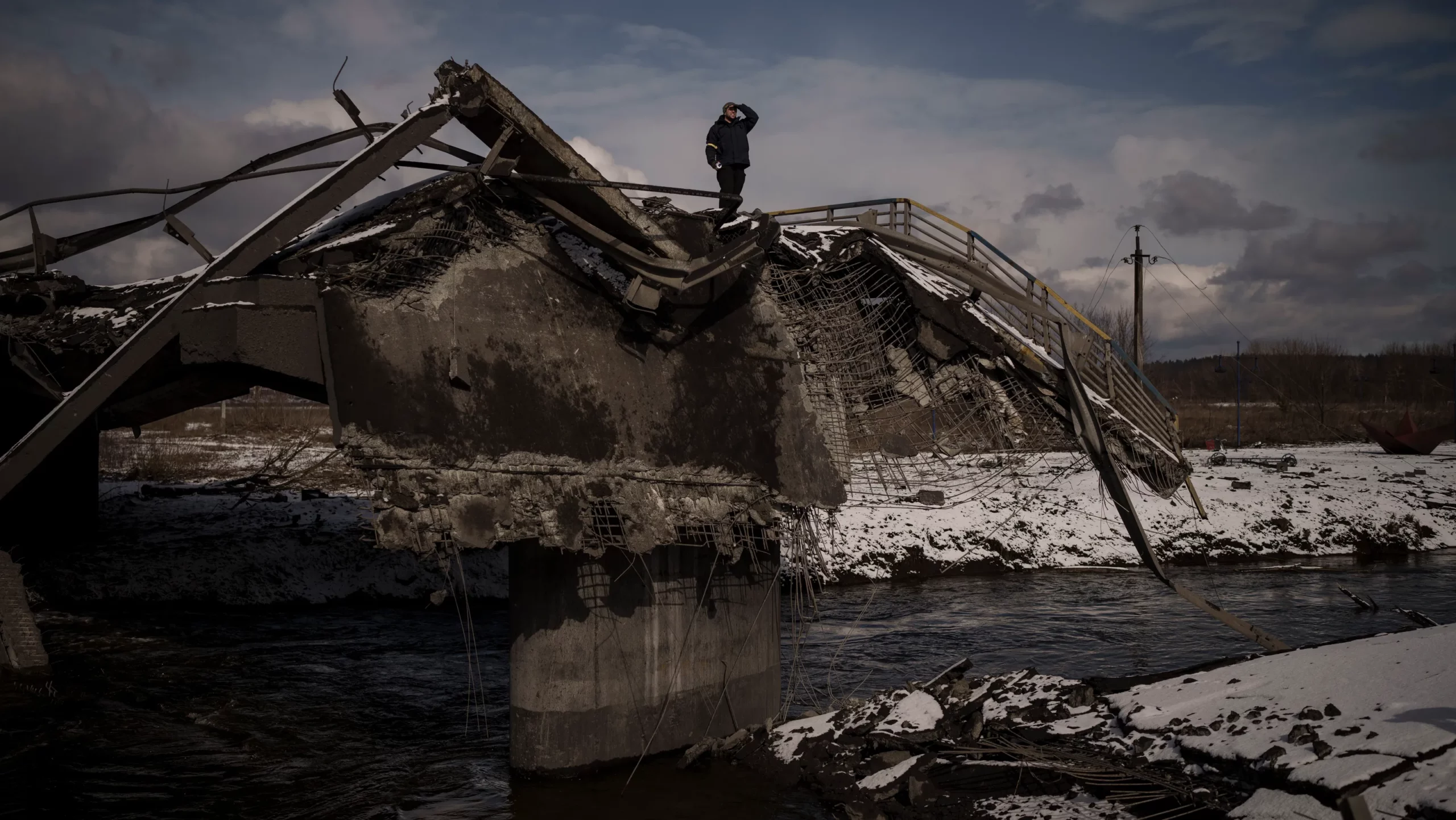 Vladimir Putin has increasing incentives to make his invasion of Ukraine dramatically more horrific than what Russian troops have already inflicted on that country, and those incentives will increase logarithmically over the coming days. Even if you leave aside the international backlash against Putin that has resulted in immediate and painful repercussions, Russia's military problems continue to escalate. As the trend line of Russia's military fortunes dips, the curve of brutality rises quickly.
Modern warfare poses a massive logistical challenge. While the problems of feeding and supplying an army in the field have existed as long as armies have, the modern era raises the level of difficulty many times higher than, say, Caesar invading Gaul. Modern weapons systems have many complex components that break and need replacing. Combat units consume ammunition, fuel, and other critical resources at a rapid rate. The modern soldier can't depend on living off the land to find these resources. The speed with which these units need to operate often puts them at a great and growing distance from their supply sources. The destructiveness of weapons causes death and mayhem at a rate that is hard for medical units to keep pace with. Nations can't manufacture and deliver replacement tanks, missiles, electronic warfare equipment, military radios, and other key components anywhere near the rate needed to sustain intense combat operations. Because of these logistical realities, Cold War military professionals had to craft strategies based on the assumption that, in weeks, many of these critical resources would run dry. The same logistical realities shape strategies today, when fighting the sort of large-scale conventional war that Russia is waging in Ukraine.
Two weeks into the Ukrainian war, Russian units are running long supply lines back to their bases, struggling to keep supplies in pace with demand. These lines of communication are vulnerable to Ukrainian attacks, which is one of the reasons why the Russian military decided to create a 40 mile convoy consisting not just of further soldiers and weapons, but supplies that those soldiers and weapons could protect. Meanwhile, the Russians continue to lose tanks, armored personnel carriers, helicopters, airplanes, and other machines of war that are impossible to replace quickly.
While the material problems are severe, so too are the human problems. The morale and command aspects of the Russian military is under severe stress. The Russian army is packed with conscripts. That's a polite way of saying that the Russian front lines are full of soldiers that are poorly trained to handle complex military problems with finesse or skill. They are also likely to be psychologically worn down by combat, and the constant fear, when not fighting, of surprise attacks. Their non-commissioned officers, the people most responsible for keeping these soldiers in fighting trim, are themselves of poor quality. Meanwhile, Ukrainian defenders have already killed generals, plural, plus countless other senior officers, which no doubt makes it harder to lead the war effort.
Therefore, it is more than unexpected resistance that has led the Russian army to switch the focus of its operations from swift take-overs of cities to flattening those cities, deliberately murdering civilians in the process. It is the brittleness of the Russian army that is also behind this change. As the wars in Chechnya, Georgia, and Syria show, Russian infliction of death, mayhem, and destruction is already an accepted, perhaps even comfortable approach.
Therefore, as the military situation gets worse in Ukraine, the horror will likely escalate intentionally. Even if that were not the operational approach, brutality is likely to increase unintentionally. Poorly trained, poorly motivated, and poorly led soldiers, stuck in a hostile land, are more likely to resort to atrocities. War is the management of violence, and that management is already fraying.
As bad as his hand is, Vladimir Putin is unlikely to fold. His wealth, prestige, vision of a resuscitated Russian empire, and perhaps even his life, is at stake. Russian casualties continue to mount. US intelligence sources estimated, at the start of the war, that Russia had positioned 120 of its 160 battalion tactical groups, the building blocks of the Russian ground army, for the invasion. Putin has bet it all on the success of this invasion. To ensure his victory, when will he choose even more horrific methods?
In some ways, we're already there. Certainly the use of thermobaric weapons take Russia up the escalatory ladder another rung. There are other possibilities as well, including nuclear. Given the speed with which the Russian military situation has disintegrated — again, without even thinking about other considerations, such as Russia turning into a pariah state, a potential death spiral for the Russian economy, and opposition within the Russian elite and general population — the distance up the escalatory ladder is a lot shorter for Vladimir Putin by the day.
Would he detonate a nuclear weapon in an unpopulated area, as a "demonstration" of worse to come? It is more thinkable every day.
Would he detonate a nuclear weapon in a populated area? The possibility is less, but it's it's not zero. Again, much depends on the speed of Russia's military, economic, and political unraveling.
Would he want to use nuclear weapons sooner than later, before the generals and oligarchs and other members of the Russian elite coalesce into a real threat to his autocratic rule? That's certainly something he's pondering.
What does Ukraine, the United States, Europe, and everyone else do, if we we are witnesses to the first nuclear shot in anger since WWII happen? That's what leaders in every country are discussing quietly right now. The Ukrainian and Western reaction is also what Vladimir Putin is trying to predict— and again, he assumes weakness in his adversaries, particularly when faced with the most vicious consequences.
It is unlikely that the Ukrainians would just surrender. It is unlikely that the US, NATO, and the European Community would not take further steps that they now consider unacceptable. (The no-fly zone is a bit of a distraction, since other military measures exist that don't have the risks and imponderables of shooting down Russian planes and bombing Russian anti-air batteries.) No one can say where these steps will lead. Western powers are in the situation most like the risky brinksmanship of WWI and the Cuban Missile Crisis since those events.
Even though I am painting a very grim picture, I am not an alarmist by nature. For example, back in 1990, during the build-up to Operation DESERT STORM, I thought that there was a very low chance of the tens of thousands of American and coalition casualties that some military analysts were predicting. Saddam Hussein had invaded Kuwait, placed its troops in static defenses, and surrendered the initiative to his enemies. Now, we are faced with an adversary who is desperate to maintain the initiative, has many horrifying options (not just nuclear) remaining, and doesn't yet face any significant threat to his hold on power. This is not a time for either wishful thinking or a loss of nerve.