Q: When Will The Jobs Come Back? A: Not For A Long Time
This chart from The Heritage Foundation is rather sobering: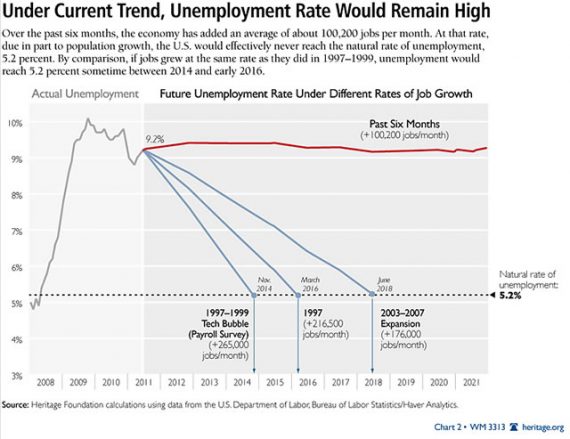 Job creation in the first six months of the year was barely enough to keep pace with population growth. If the economy immediately began creating jobs at the pace it did in the 2003-2007 expansion (+176,000 jobs/month) then unemployment would not return to its natural rate (5.2 percent) until mid-2018
The new normal.