Qatar The Only Arab Nation Taking Part In Libya Operations So Far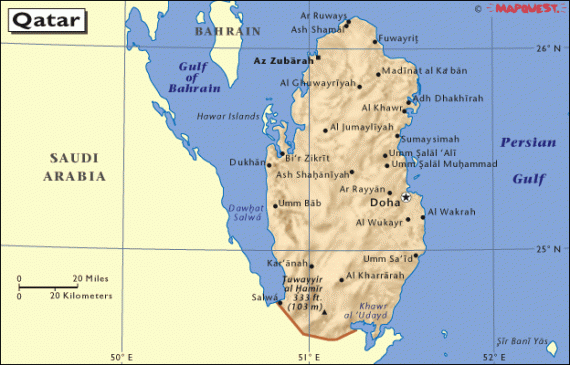 So far only one Arab nation has provided material support to the mission in Libya:
WASHINGTON — As America's NATO allies shoulder a greater share of the mission in Libya, the Arab countries that urged the U.N. Security Council to impose a no-fly zone are missing from the action.

Except for the small Persian Gulf nation of Qatar, which is expected to start flying air patrols over Libya by this weekend, no other members of the 22-member Arab League so far have publicly committed to taking an active role. The U.S. has sold many of these countries, including Saudi Arabia and the United Arab Emirates, billions of dollars in sophisticated military gear over the past decade to help counter Iran's power in the region.
It makes one wonder where this grand coalition we're being told about actually is.