Qathafy?!
There are 164 technically acceptable transliterations of the name of Libya's soon-to-be-former dictator.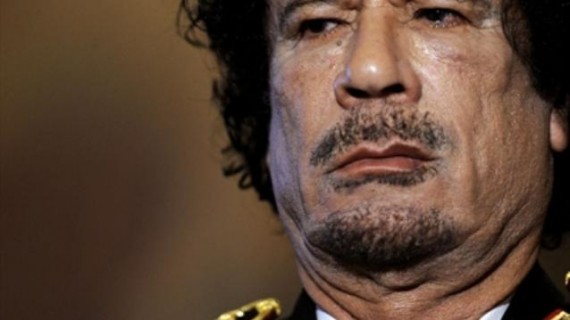 Transliteration of certain foreign names has been a subject of controversy over the years. Perhaps none has signified the problem more than the soon-to-be-ousted dictator of Libya.
When I was in high school and college a quarter century ago, his last name was spelling with a Q by most of the major media outlets, with a handful preferring a K or Kh spelling. Now, most use a G spelling. As the keeper of the style guide at an international affairs think tank, I've adopted a compromise: Gaddafi for blogs and al-Qaddafi and Qaddafi for publications. This reflects my desire that the website reflect the most common spellings and style, for reasons of both familiarity and search optimization, and the fact that we have a Middle East center and that particular transliteration preferences can be a signifier of expertise within in-communities.
Amusingly, just as the question is hopefully about to become moot, Pat Lang, an Arabist of the first order, has introduced me to yet another spelling I've never seen: Qathafy.
I'm reliably informed by Andrew Exum that there are 164 technically acceptable transliterations.