Quote Of The Day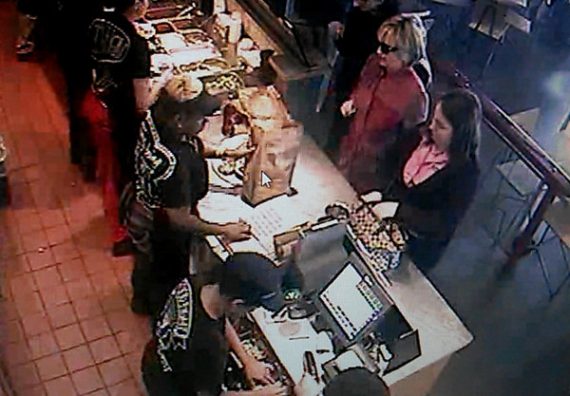 From The Washington Post:
One afternoon in April, Bill Clinton looked up at a television in his midtown Manhattan office and saw the grainy security-camera photo of his wife and her aide, Huma Abedin, at a Chipotle in Ohio, appearing incognito in dark sunglasses. He turned to aides and wondered, "What are she and Huma doing? Are they robbing that place?"
Well, you do need cash to run for President.