Radical Overhaul of Military Pension System Doesn't Go Far Enough
My latest for The National Interest, "America's Military Needs a New Retirement Plan," has posted.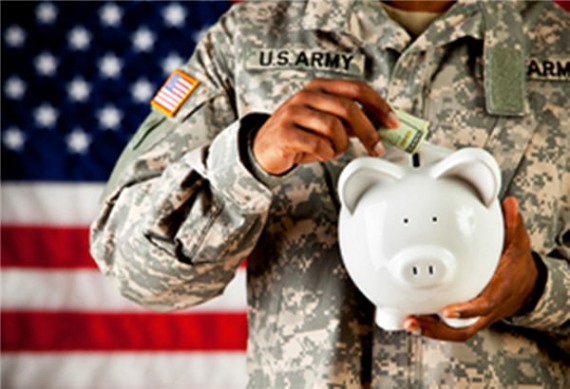 My latest for The National Interest, "America's Military Needs a New Retirement Plan," has posted.  It's over 2000 words and defies excerpting.  The set-up:
After half a decade of study, the Pentagon has proposed to Congress a radical overhaul of the military retirement system. The new plan addresses the unfairness of a system in which most who serve in uniform earn nothing toward their future retirement but makes serving a full career less attractive. More importantly, while the primary incentive for the new plan is to improve military readiness by reducing the cost of retirees, it's doubtful the plan will actually save money given its reliance on retention bonuses and failure to address the massive issue of healthcare costs.
I conclude:
Over the very long term, then, the proposal should save money. Still, while pension reform is absolutely needed, the proposal does nothing to address the much more pressing issue of healthcare costs, which went from $17.8 billion in 2000 to $49.8 billion in 2010. The Congressional Budget Office (CBO) projects that, absent major changes, those costs will double again by 2030. CBO Senior Analyst Carla Tighe Murray estimates we could save "several billion dollars" over the next decade simply by increasing the out-of-pocket expenses paid by TRICARE users who are military retirees under 65 TRICARE to levels comparable in private sector.

The bottom line is that, while these reforms are a step in the right direction—and perhaps all that is politically possible given the current state of civil-military relations and dysfunction in Congress—they're merely a drop in the proverbial bucket. Without more significant changes—most notably, addressing health care costs—we still face a future in which personnel costs, including those for those long since departed from active service, will overwhelm our ability to train and equip a modern fighting force.
In between, I discuss the history of the system, the details of the current plan, and the fact that personnel costs—including those for retirees—now eat up half our defense budget and are on a growth trajectory. This plan, then, is merely a drop in the bucket.