Rank-Choice Voting for President in Maine
Staring in 2020 the winner in Maine will be the majority preference.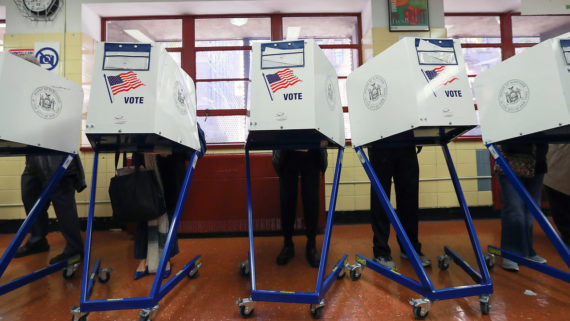 Starting in 2020, voters in Maine will be allowed to rank presidential candidates when they cast their ballots. The NYT reports: Maine Voters Will Rank Their Top Presidential Candidates in 2020.
Gov. Janet Mills, a Democrat, announced on Friday that she would allow a bill recently passed by the Maine Legislature to become law without her signature. The first vote conducted under the new law will be the general election in November 2020.

Under the new system, voters will be able to rank as many candidates as they like in order of preference. The initial count will look only at their first choices, and if one candidate receives a majority, that candidate would win.

If no one receives a majority, however, the candidate with the fewest first-choice votes will be eliminated, and his or her votes will be redistributed to those voters' second-choice candidates. This process will repeat until one candidate breaks 50 percent.
This could also be called Instant Run-off Voting (IRV). At a minimum, it means that the candidate who receives the the most overall support statewide, and in each of Maine's congressional districts, will win its electoral votes (given the way the state allocates its EV's).
While not a major shift given the size of Maine (and its district allocation system), it means that one state will allocate two electoral votes to the candidate with actual majority support within its borders (and the rest to the candidate who wins absolute majority support in congressional districts).
It a system, if used nationally, that might have had an effect on the outcome of the 2016 election given Trump's narrow margins winning pluralities of the vote in MI, PA, and WI. Indeed it could have mattered in several other states wherein either Trump or Clinton won by only a plurality, including Maine.
Maine has had RCV for congressional elections since 2016.