Ratfucking the Democratic Primaries?
There's a campaign to encourage anti-Trump Republicans and independents to vote in New Hampshire.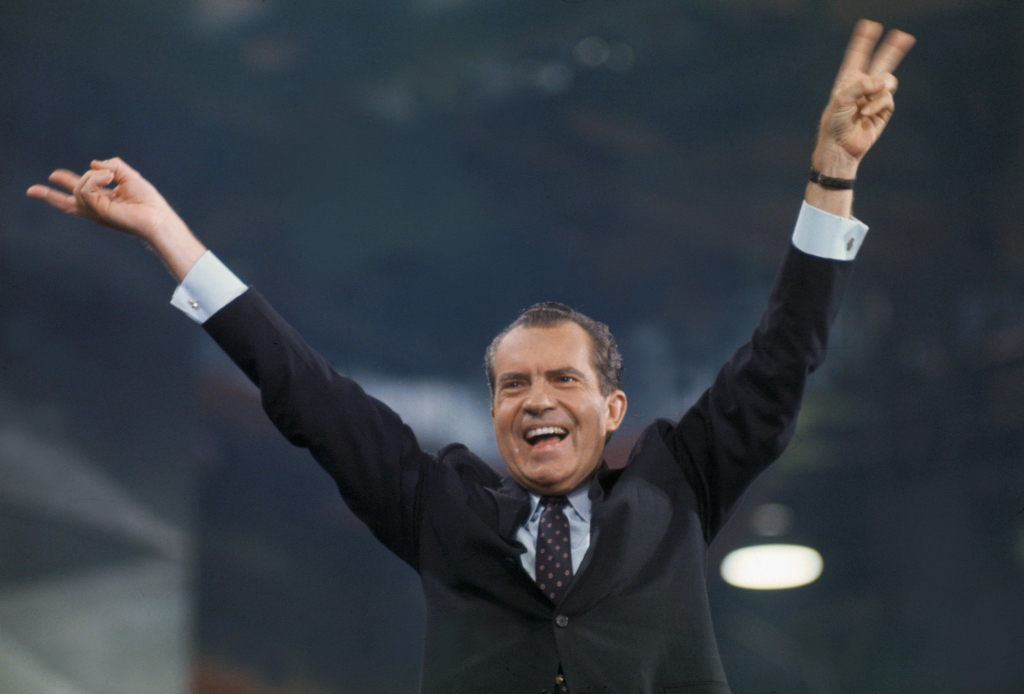 Bill Kristol is trying to persuade #NeverTrump Republicans to vote in the New Hampshire primary. NH Journal, a subsidiary of InsideSources, reports:
GOP-leaning independent voters in New Hampshire are receiving phone calls and texts from anti-Trump Republicans urging them to cross the aisle and vote in the Democratic primary on Tuesday, NHJournal has learned. The message is for these unaffiliated voters, who can vote in either party's primary, to vote for a "responsible and electable" Democratic alternative to Donald Trump.

National #NeverTrump leader Bill Kristol, founder of the conservative Weekly Standard magazine, confirmed to NHJournal that he is part of the effort, which involves tens of thousands of New Hampshire voter contacts and a six-figure budget.

"Yup. I'm happy to have joined with some others to help remind New Hampshire independents, who might be accustomed to voting in the Republican primary, that this year, they may be able to make more of a difference by voting for a responsible and electable candidate in the Democratic primary," Kristol said.

The calls don't mention any candidates by name or endorse any specific Democrats, instead making a case for supporting centrists in the all-important First in the Nation primary, as opposed to self-described democratic socialist Sen. Bernie Sanders. The latest RealClearPolitics poll average gives Sanders a six-point lead in the Granite State.

While the competitive, multi-candidate Democratic primary is getting the vast majority of media attention, there is a GOP primary on Tuesday as well. Former Massachusetts Gov. Bill Weld is currently campaigning in New Hampshire, while former Illinois Rep. Joe Walsh has suspended his candidacy in the wake of a disappointing performance in the Iowa Caucus.

"I admire what Bill Weld is doing, and hope he gets as many Republican votes in the New Hampshire primary as possible," Kristol said. "But if you're a New Hampshire independent, and if you don't want the nation to be subject to a Trump/Sanders choice, I suspect you can make the most difference by voting for a reasonable Democrat of your choice in the Democratic primary."
InsideSources was founded in 2014 by Shawn McCoy, the former Iowa Communications Director for the Romney Campaign, and is considered a reliable if center-right-leaning source.
I gave my first take on Twitter:
Leaving aside the grammatical error* I think it the correct view of the situation and worth brief exposition.
As to my first point, to the extent a party primary is supposed to be an expression of the preferences of that party's nominating electorate, there's something less-than-savory about encouraging independents, much less adherents of the other major party, to vote there.
One could quibble as to whether what Kristol is doing qualifies as "ratfucking." According to Wikipedia,
Ratfucking is an American slang term for political sabotage or dirty tricks. It was brought to public attention by Bob Woodward and Carl Bernstein in their non-fiction book All the President's Men (1974).

Woodward and Bernstein's exposé reports that many staffers who had attended the University of Southern California ("USC")—such as Donald Segretti, White House aide Tim Elbourne, Ronald Louis Ziegler, H. R. Haldeman, and Dwight Chapin—had participated in the highly competitive student elections there. UPI reporter Karlyn Barker sent Woodward and Bernstein a memo, "Notes On the USC Crowd", that outlined the connection. Fraternities, sororities, and underground fraternal coordinating organizations—such as Theta Nu Epsilon and their splintered rival "Trojans for Representative Government"—engaged in creative tricks and underhanded tactics to win student elections.

Officially, control over minor funding and decision-making on campus life was at stake, but the positions also gave bragging rights and prestige. The tactics were either promoted by or garnered the interest of major political figures on the USC board of trustees, such as Dean Rusk and John A. McCone. It was here that the term ratfucking had its origin.
It would be one thing for the Trump campaign or his ardent supporters to vote in the Democratic primaries with the intention of selecting the candidate least likely to win. Or even pouring money into, say, the Tulsi Gabbard campaign to keep her candidacy alive with hopes of damaging the eventual nominee.
I don't think Kristol is doing that. Rather, he's trying to get the Democrats to nominate a candidate for which independents and anti-Trump Republicans could be persuaded to vote.
Still, were I a staunch Democrat supporting, say, Bernie Sanders or Elizabeth Warren, I would very much resent prominent Republicans trying to defeat my candidate in favor of a "Republican Lite."
As to my second point, it would be perfectly reasonable for anti-Trump Republicans who still support the party's traditional agenda—and think that, despite his many flaws, Trump has done that with respect to important issues like judicial appointments and tax cuts—to believe that the proper approach is to contest Trump in the primaries. While I agree with Kristol that doing so is a fool's errand, the proper course for a Republican loyalist should be to support Weld or another Republican alternative to Trump rather than The Least Objectional Democrat.
Now, as I have stated multiple times in previous posts and comment section discussions, I intend to vote in the Democratic primary in Virginia on Super Tuesday. I'll vote for whichever of the moderate candidates I deem best and viable at that point. But I do so, as I did in every Republican primary in which I voted except 2016,** with the full intention of voting for whomever the party nominee is in November.
And, as I've also stated in the past, while I don't consider myself a Democrat, that fact—especially combined with the fact that I voted for the party's nominees in 2016 and in every subsequent elections—makes me, for all intents and purposes, functionally a Democrat.
Indeed, the only difference between me and most people who will vote in the primary with me is that I still hope for a day when the Republican Party will start nominating candidates who I can vote for again. There is, alas, no sign that that will happen any time soon.
_____________________
*I was going to say "the #NeverTrumpers" and changed it to say "we #NeverTrumpers" without removing the "the")
**The nomination was not yet decided when I voted for John Kasich. But it was by then apparent that Trump was the likely nominee and I had long since made it clear I would not vote for him. The only question at that point was whether I could stomach voting for Hillary Clinton in November.