Ratings For Day One Of Democratic Convention Not Much Better Then Republican Convention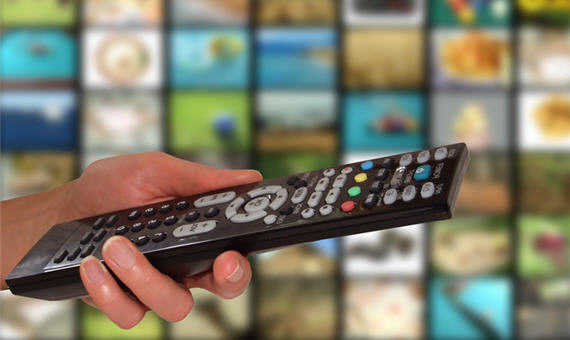 The initial ratings for the the first night of the Democratic National Convention don't appear to be much better than the first night of last week's Republican Convention:
MSNBC was the #1 cable news channel last night in primetime. We're checking records, but it may be the first time in the network's 16 years of existence it has ever won a night. With coverage from the first night of the DNC, MSNBC averaged 3.298 million total viewers and 1.067 million demo viewers, ahead of CNN (3.003M / 1.002M) and Fox News (2.515M / 554K).

Compared to night one of the 2008 DNC, MSNBC was up +53% in total viewers in primetime while CNN was down -23% and Fox News was down -17%

In the 10pm hour, NBC led the way followed by MSNBC, which drew a combined 9.1 million viewers. MSNBC was the only network to grow vs. 2008, with NBC, CBS, ABC, CNN and FNC down.
The drop off for the broadcast networks was actually quite severe:
With Obama's speech the big ticket on Day 1, it was NBC that won the night as it did last week at the RNC. The network earned a 1.3/4 rating, down 24% from 2008. ABC had a 0.7/2, down 36% from four years ago. And with a 0.6/2, CBS took the biggest hit, with its coverage down 45% from the comparative night in 2008.
Here are the numbers for the all-important 10pm hour:
10pm, Sept. 4, 2012. Night one of the DNC:
NBC: 5,021,551 viewers (1,929,345 in A25-54)
MSNBC: 4,106,622 viewers (1,431,929 in A25-54)
CNN: 3,887,789 viewers (1,367,998 in A25-54)
ABC: 3,236,553 viewers (1,142,927 in A25-54)
CBS: 3,268,520 viewers (1,056,844 in A25-54)
FNC: 2,397,710 viewers (550,149 in 25-54)
Time's James Poniewozik raises some questions:
* How many people are watching both conventions? I suppose it's possible millions of voters decided Fox was the best place to watch the Republicans and MSNBC the best place to watch the Democrats. But it may also be that millions and millions of voters are watching only the party they already identify with. Which leads to the question…

* Who are TV conventions for anymore? The mythical interested-but-undecided swing voters—do they still exist, and do they watch politics on TV? Are there people out there who haven't picked a candidate, and are choosing to watch two weeks of conventions to make a reasoned decision based on the two parties' best arguments? Or is it mostly confirmed politics junkies, just waiting to cheer for the zingers and hear how their own side plans on campaigning to the actual undecided voters?
That's a good question, especially since more people watched some reality show called Here Comes Honey Boo Boo on Thursday night than watched the final night of the Republican Convention. [See Update below] Total viewership last night was approximately 22 million households, about 7% more than the first night of the Republican convention. I expect we'll see the ratings glut continue tonight given the NFL game, and then pick up slightly on Thursday as they did for the Romney speech at the RNC. At the very least, though, it seems clear that voters are beginning to ignore these conventions.
Update: As noted by EddieInCA in the comments, I misread what The Hollywood Reporter said regarding Thursday night's ratings. What was reported is that more people watching Here Comes Honey Boo Boo than watched any single network's broadcast of the convention. And if you don't know what Here Comes Honey Boo Boo is, consider yourself very lucky.