RealClear Reveals Whistleblower Name, Foments Conspiracy Theory
The man who sparked the investigation into the President's illegal conduct has been outed in a futile attempt to discredit it.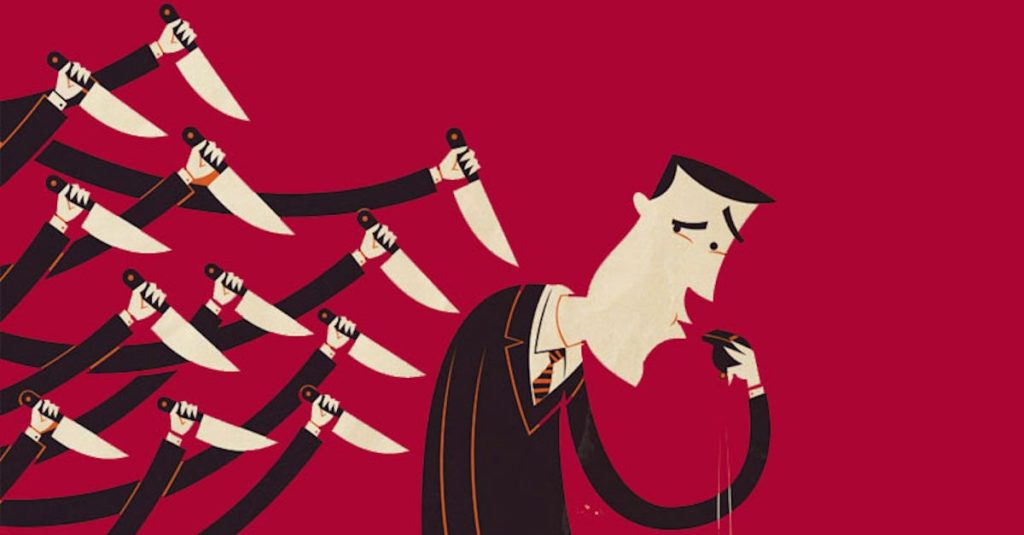 Paul Sperry, writing for RealClearInvestigations, has revealed the name and dug into the background of the whistleblower who first reported President Trump's phone conversation with his Ukrainian counterpart conditioning US security cooperation on an investigation of Joe Biden's son.
The premise of the report is that the name is "an open secret."
For a town that leaks like a sieve, Washington has done an astonishingly effective job keeping from the American public the name of the anonymous "whistleblower" who triggered impeachment proceedings against President Trump — even though his identity is an open secret inside the Beltway.
Presumably, it's because whistleblowers are subject to substantial protection under US law and most government officials respect the need for that protection. And because it's taken as a given that the revelation of his name not only puts him and his family in danger but makes it less likely that others will blow the whistle in the future.
Further, the whistleblower himself became irrelevant to the story almost immediately, because the White House released a written summary of the call and numerous officials have testified on the record that the call was part of a larger pressure campaign on Ukraine to help dig up dirt on a political rival.
RealClearInvestigations is disclosing the name because of the public's interest in learning details of an effort to remove a sitting president from office. Further, the official's status as a "whistleblower" is complicated by his being a hearsay reporter of accusations against the president, one who has "some indicia of an arguable political bias … in favor of a rival political candidate" — as the Intelligence Community Inspector General phrased it circumspectly in originally fielding his complaint.
This is a rather bizarre spin. First, there's zero public interest in knowing this official's name. Second, "hearsay" covers admissibility of testimony in court; it has nothing to do with the case at hand here. Third, the whistleblower's claims were investigated by the Inspector General and found credible. Fourth, his account of both the call itself and the subsequent abuse of the classification process by placing it in a codeword-level system have all been proven accurate. Fifth, most people who work in government have political preferences; his claims about Trump's behaviors were vetted and subsequently proven true.
Sperry continues the smear, referring to the whistleblower as
a registered Democrat held over from the Obama White House, [who] previously worked with former Vice President Joe Biden and former CIA Director John Brennan, a vocal critic of Trump who helped initiate the Russia "collusion" investigation of the Trump campaign during the 2016 election.
The overwhelming number of the NSC staff are career professionals, seconded from their agencies to serve. They are chosen for their promise and expertise, not their partisan leanings. They tend to be held over between administrations to provide continuity.
As to Brennan, I think he's harmed his professional standing by his anti-Trump antics since retirement. But he isn't a partisan hack but an outstanding career official who served Presidents of both parties with distinction.
"Collusion" should be in scare quotes only because it is a term coined by Trump and his supporters rather than a legal one. That his campaign engaged in illegal and untoward actions with Russia during the 2016 campaign was well-documented in the report issued by former FBI Director Robert Mueller. He has testified under oath that he would have recommended criminal charges against Trump were it not DOJ policy that a sitting President is not subject to indictment.
Sperry contends the whistleblower
left his National Security Council posting in the White House's West Wing in mid-2017 amid concerns about negative leaks to the media. He has since returned to CIA headquarters in Langley, Virginia.

"He was accused of working against Trump and leaking against Trump," said a former NSC official, speaking on condition of anonymity to discuss intelligence matters.
That's right, folks: Sperry protects the identity of a leaker violating the whistleblower law but thinks the name of the whistleblower himself should be made public.
I have no idea whether the whistleblower was actually "leaking against Trump" or merely caught in a purge of career professionals. As a general rule, I oppose leaks as a violation of trust. But, again, it has no bearing on the case at hand: his report as to the President's activities in the Ukraine matter has been borne out.
Sperry contends that the whistleblower
huddled for "guidance" with the staff of House Intelligence Committee Chairman Adam Schiff, including former colleagues also held over from the Obama era whom Schiff's office had recently recruited from the NSC. (Schiff is the lead prosecutor in the impeachment inquiry.)
This is sufficiently cryptic as to be impossible to unpack. But it's perfectly appropriate for an intelligence officer to meet with the staff of the House Intelligence Committee for guidance.
There's more to the report but it's more of the same: argument by innuendo that the whistleblower was a partisan Democrat who opposed Trump's foreign policy aims. But, even if it were true, it's irrelevant. Again: his whistleblower report was deemed credible by the intelligence community's Inspector General. Its contents have since been independently corroborated not only by the White House itself but numerous other officials, many of whom were personally appointed by Trump.
RealClearInvestigations is an arm of the RealClear family of sites. I've followed their flagship site, RealClearPolitics, since at least 2003 (it's been in operation since 2000), frequently citing its polling aggregator here. I've written numerous pieces for RealClearDefense and RealClearWorld over the years. While they've always had a libertarian-Republican lean, I'm astonished that they're publishing garbage conspiracy theories like this.