Redistribution from the Feds? Not Really.
There really isn't a lot of redistribution happening in the United States.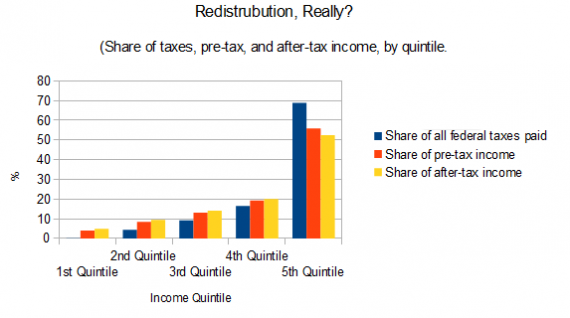 Contrary to my colleague Doug's description of the Federal government as existing primarily to redistribute wealth, there is actually very little wealth re-distribution in the United States. The chart above uses numbers I pulled from the latest CBO report showing shares of taxes, pre-tax income, and after-tax income by quintile in 2007 (last year available).
As you can see, there's very little difference between shares of pre- and post-tax income.
And remember, the above is simply representative of income — not wealth. Here's a breakdown of financial wealth in the United States in 2007 (last year available):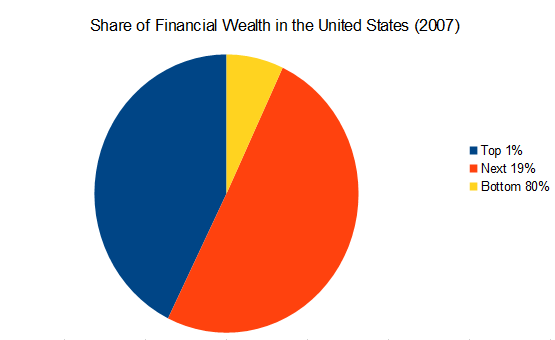 As you can see, this is why the wealthy in this country pay most of the taxes — they have most of the money, by a staggering amount.