Reflections On "Voter Fraud" And The Design Of Government Systems
Are 20 arrests worth a $1.2 million dollar investment?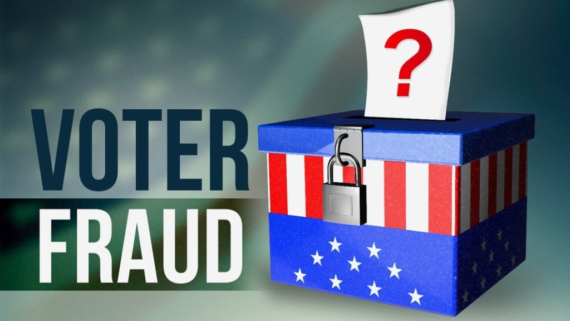 Last night, the Washington Post reported that Florida Governor Ron DeSantis announced that the state's new elections police force had arrested 20 people on charges of having voted illegally in the 2020 election. These mark the first arrests by this the new Office of Election Crimes and Security, which was created earlier this year by the GOP-led state legislature.
A few facts before going further:
While these are probably not the last arrests to be made by this unit (and note that the people arrested are only beginning this new journey through the criminal legal system), we should not that their votes account for .000181% of the total vote in Florida.
So who were these 20 people? All of them are people who are living with felony convictions for either murder or sexual assault. Those are the two categories of conviction that were not included in the 2018 amendment to the Florida Constitution that restored voting rights to people who had successfully completed felony sentences.[1]
In this case, at least, there is little question that unless they had received relief from the Governor's office, they should not have been voting. We'll set aside any possible confusion they might have had over the amendment aside for this discussion.
Likewise, we should note that this is a case of "illegal voting" (a person casting a vote for themselves illegally) versus the idea of "voter fraud" that has been advanced by people like Dinesh D'Souza (people illegally casting votes for other people or stuffing ballot boxes).
As someone involved, tangentially, in the creation of policy I think it's worth looking at this case from a systems design and budgetary perspective.
DeSantis has formerly stated that the 2020 election in Flordia represented the "gold standard" for elections. And yet, he urged the legislature to spend 1.2 million dollars on creating a new police unit to investigate election issues. Granted, with a state budget of over $109.9 billion that's a relatively small amount (though percentage-wise it's still a greater amount than the percentage of illegal voters the unit has arrested to date). But we still should ask if it's a useful use of taxpayer dollars and law enforcement resources.
As Steven Taylor has covered here, while illegal voting and voter fraud does happen, it is rare and very rarely (if ever) has a significant impact on outcomes of races (especially those above the local level). Given those facts, it's worth asking two questions: (1) how much should we be spending to proactively seek out illegal voting (especially almost 2 years after an election takes place), and (2) what is an acceptable amount of potential fraud.
The second question may cause some discomfort to read. For many, the knee-jerk answer might be "zero!" there should never be any fraud allowed in a system. However, from a policy design perspective, that isn't necessarily the case for two key reasons. The first is that trying to get to net-zero typically involves an incredible investment in infrastructure to actively monitor for fraud. And as we know, infrastructure investments are not cheap. Beyond monetary investments (e.g. new secure systems and person power) there are also often investments to change policy.
That get's us to the second reason that net-zero shouldn't be a goal: administrative burdens. Administrative burdens are the additional administrative work, typically created through statute and policy, that must be done to perform a task. And, generally speaking, in the US we tend to shift those burdens onto citizens and not the government (or rather government workers).
Let's provide an example of what that could look like in the voting space. There are people who push for the idea of having a government ID to vote. There are multiple ways that this could be facilitated. One that places most of the administrative burden on the Government would be to make these freely available from any government office (with provisions for communities that exist in "deserts" where the nearest post office is over X miles away). On the other hand, a system where these IDs are available, for a fee at, county Department of Motor Vehicles offices has shifted the burden more and more onto the citizen and off of the government.
The reality is, as administrative burdens are added with the goal of driving fraud to net zero they are also going to disenfranchise citizens who otherwise would be able to vote legally. And so we reach a point of diminishing investment where, in the name of protecting the vote, we end up weakening the democratic foundations of the country. We see similar problems with the current social safety net where the very protections that are, in theory, intended to prevent fraud often prevent people from accessing the safety net when they need it.
To be clear, this isn't advocating for allowing rampant fraud and abuse. Or for eliminating all administrative burdens (though there are far too many today). I am, instead, calling for serious cost/benefit discussions about policy decisions. And that requires us to ask, is it worth investing $1.2 million and creating 15 full-time law enforcement positions to track down 20 illegal votes? And what should be the threshold where that's considered a success? 100 illegal voters (.00090% of 2020 voters)? 1,000 illegal voters (.0090% of 2020 voters)? The delta between Trump, who won the state, and Biden was 371,686 votes.[2] What is the point where we should be concerned about additional protections to prevent mass illegal voting? And why?
Those are the policy conversations we should be having.
---
[1] – As Steven noted at the time, Florida Republicans essentially gutted the amendment to continue to suppress the vote by requiring people with felony convictions to have to repay all punitive fines and fees first. The problem with this is there is no clear public data as to what fines and fees an individual owes due to the inadequate criminal legal system data architecture. That said, the 20 individuals in this case were already excluded because of conviction type.
[2] – It's worth noting again that the Trump campaign never contested the legitimacy of the vote in Florida or any other state that they won. In that respect, DeSantis is addressing a problem that the leader of his party never suggested existed within the state.