Regime Change No Longer A Goal In Libya?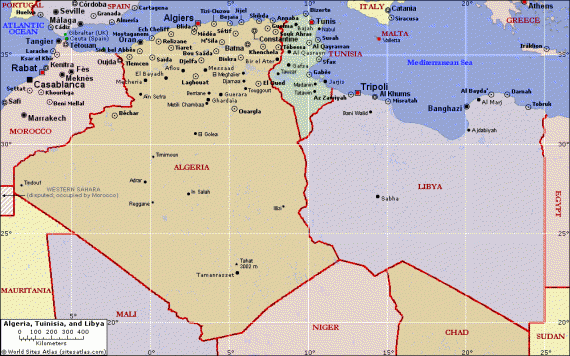 Marc Thiessen takes not of what he believes to be a significant change in rhetoric on the part of President Obama with regard to Libya:
President Obama just delivered an ultimatum to Libyan dictator Moammar Gaddafi:

Now, once more, Moammar Gaddafi has a choice:  The resolution that passed lays out very clear conditions that must be met. The United States, the United Kingdom, France, and Arab states agree that a cease-fire must be implemented immediately. That means all attacks against civilians must stop. Gaddafi must stop his troops from advancing on Benghazi, pull them back from Ajubiyah, Misrata, and Zawiyah, and establish water, electricity, and gas supplies to all areas. Humanitarian assistance must be allowed to reach the people of Libya. Let me be clear: These terms are not negotiable. These terms are not subject to negotiation. If Gaddafi does not comply with the resolution, the international community will impose consequences. And the resolution will be enforced through military action.
As Thiessen notes, it was only a few weeks ago that the President was saying that it was time for Gaddafi can go. Now, he appears to be saying that he can stay as long as the attacks on civilians stop. Moreover as both Dave Schuler and James Joyner have noted this morning the U.N. Security Council Resolution authorizing force in Libya has as its stated goal only the protection of the civilian population. Aid to the rebels, or taking sides with the rebels against Gaddafi in circumstances other than those that would be directed at action that clearly violates Resolution 1973.
Thiessan characterizes this as "a huge walkback" for the President. Considering the fact that it makes it likely that Gaddafi will continue in power at least for the time being, that certainly seems to be the case.