Remember the Wall?
More evidence that walls don't work as well as claimed.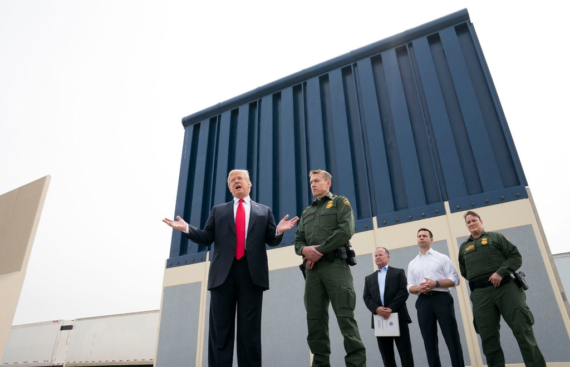 One may recall that in the Before Times one of the things we debated was the efficacy of border walls and the degree to which the investment that Trump wishes to poor into one along the Mexican border is a good investment. Despite promises otherwise, and as skeptics such as myself have pointed out, where there is a will, there is way to get over, under, or through the wall
Via WaPo from mid-April: Smugglers sawed into Trump's border wall 18 times in one month in San Diego area, records show.
Smugglers sawed into new sections of President Trump's border wall 18 times in the San Diego area during a single one-month span late last year, according to U.S. Customs and Border Protection records obtained by The Washington Post via a Freedom of Information Act request.

The breaches and attempted breaches were made between Sept. 27 and Oct. 27, according to CBP records, with five of the incidents occurring on a single day, Oct. 10. The agency withheld information about the specific locations of the incidents, citing law enforcement sensitivities. The agency said the average cost to repair the damage was $620 per incident.

[…]

The Post reported last November that smuggling crews armed with common battery-operated power tools — including reciprocating saws that retail for as little as $100 at home improvement stores — can cut through the bollards using inexpensive blades designed for slicing through metal and stone.
Fundamentally I am of the view that smuggling along the border is never going to stop, no matter what is spent, and so one has to make investments where they will do the most good. If one is concerned with drugs, then money for ports is a more efficient way to spend because most drugs enter through otherwise licit means, not out in the desert. And if illegal immigration is the concern, then find ways to allow labor to legally enter the country, as anything else is trying to combat laws of supply and demand.
Quite frankly, the best defense against illegal immigration is our current level of unemployment. People do no come when there are no jobs.
Regardless, the ongoing fantasy that physical barriers will solve these problems is just that.
And by the way: Mexico is still not paying for it.