Rep. Jesse Jackson Jr. Blames iPads For Unemployment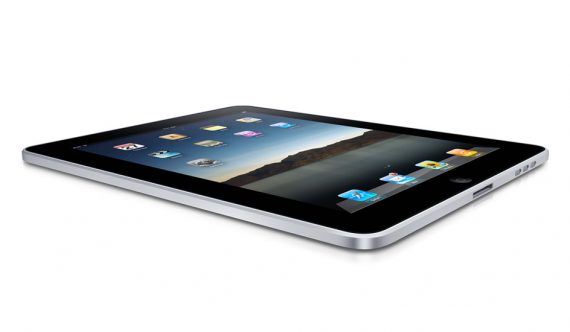 There really are no words:
On Friday, Congressman Jesse Jackson Jr. (D-IL) addressed the United States's current unemployment crisis and claimed the iPad was "probably responsible for eliminating thousands of American jobs."

Jackson, himself an iPad owner, expanded on his statement by pointing to the recent bankruptcy of Borders Books.

"Why do you need to go to Borders anymore? Why do you need to go to Barnes and Noble? Just buy an iPad and download your book, download your newspaper, download your magazine," the Congressman said.

He also cited Chicago State University's initiative to replace textbooks with iPads for freshman students. Jackson stated that the goal of the University was to create a "textbookless campus within four years."

"What becomes of publishing companies and publishing company jobs?" Jackson asked the House. "What becomes of bookstores and librarians and all of the jobs associated with paper? Well, in the not-too-distant future, such jobs simply won't exist."
I am reminded of Bastiat's famous Candle makers Petition to the French Parliament:
We are suffering from the ruinous competition of a rival who apparently works under conditions so far superior to our own for the production of light that he is flooding the domestic market with it at an incredibly low price; for the moment he appears, our sales cease, all the consumers turn to him, and a branch of French industry whose ramifications are innumerable is all at once reduced to complete stagnation. This rival, which is none other than the sun, is waging war on us so mercilessly we suspect he is being stirred up against us by perfidious Albion (excellent diplomacy nowadays!), particularly because he has for that haughty island a respect that he does not show for us [1].

We ask you to be so good as to pass a law requiring the closing of all windows, dormers, skylights, inside and outside shutters, curtains, casements, bull's-eyes, deadlights, and blinds — in short, all openings, holes, chinks, and fissures through which the light of the sun is wont to enter houses, to the detriment of the fair industries with which, we are proud to say, we have endowed the country, a country that cannot, without betraying ingratitude, abandon us today to so unequal a combat.

Be good enough, honourable deputies, to take our request seriously, and do not reject it without at least hearing the reasons that we have to advance in its support.

First, if you shut off as much as possible all access to natural light, and thereby create a need for artificial light, what industry in France will not ultimately be encouraged?
Ironically, it was only a month ago that Jackson was praising the iPad on the floor of Congress. Then again, one really should expect intellectual consistence from a Congressman.