Report: Alex Rodriguez To Receive Lifetime Ban From Baseball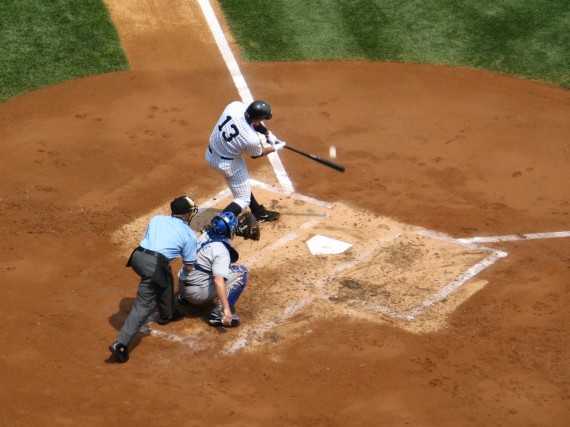 For weeks now, the vultures have been circling over the head of New York Yankees 3rd baseman Alex Rodriguez regarding sanctions related to his involvement in the latest Performance Enhancing Drug scandal to hit baseball. Now, it looks like the hammer is about to drop:
Commissioner Bud Selig is prepared to levy a lifetime suspension on New York Yankees third baseman Alex Rodriguez, while suspending about eight others before the weekend, two people with knowledge of the negotiations told USA TODAY Sports.

The people were unauthorized to speak publicly because no announcement is expected until Thursday or Friday.

Rodriguez, according to his attorney, David Cornwell, will appeal any suspension, regardless of the severity. The other players are expected to receive 50-game bans, and most are considering accepting the discipline without appealing, according to one of the people.

(….)

Besides Rodriguez, All-Stars Nelson Cruz of the Texas Rangers and Jhonny Peralta of the Detroit Tigers are facing possible suspensions, along with shortstop Everth Cabrera of the San Diego Padres.

Rob Manfred, Major League Baseball executive vice president of labor relations, informed the Major League Players Association officials on Tuesday of their findings and suspensions. The players and their representatives will decide whether they will file an appeal or accept the penalties, which would all but end their regular season with barely 50 games remaining.
Rodriguez hasn't actually played since late last season due to injury, and I don't think there are many people in the Bronx who are eager to see him return to wearing pinstripes in any case. And I doubt that anyone else is going to be shedding much of a tear for him either.