Report Alleges That President Trump Directed Michael Cohen To Lie To Congress
A new blockbuster report implicates the President in no less than five Federal crimes.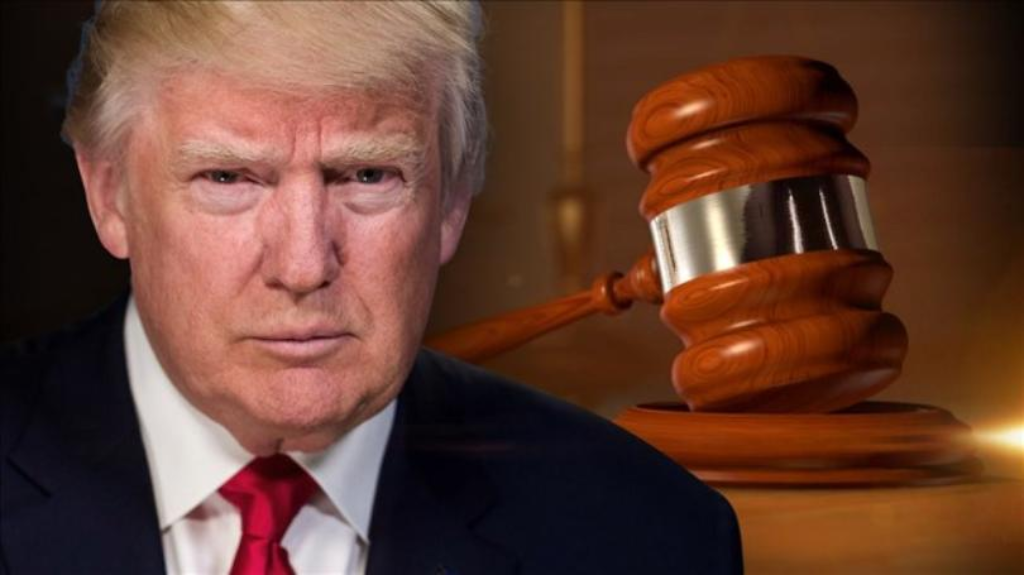 Overnight, Buzzfeed dropped what amounts to a huge potential bombshell report that alleges that President Trump directed Michael Cohen to lie to Congress about the nature of the President's business dealings with Russia and his efforts to construct a Trump Tower-like building in Moscow even while he was a candidate for President:
President Donald Trump directed his longtime attorney Michael Cohen to lie to Congress about negotiations to build a Trump Tower in Moscow, according to two federal law enforcement officials involved in an investigation of the matter.

Trump also supported a plan, set up by Cohen, to visit Russia during the presidential campaign, in order to personally meet President Vladimir Putin and jump-start the tower negotiations. "Make it happen," the sources said Trump told Cohen.

And even as Trump told the public he had no business deals with Russia, the sources said Trump and his children Ivanka and Donald Trump Jr. received regular, detailed updates about the real estate development from Cohen, whom they put in charge of the project.

Cohen pleaded guilty in November to lying about the deal in testimony and in a two-page statement to the Senate and House intelligence committees. Special counsel Robert Mueller noted that Cohen's false claim that the project ended in January 2016 was an attempt to "minimize links between the Moscow Project and Individual 1" — widely understood to be Trump — "in hopes of limiting the ongoing Russia investigations."

Now the two sources have told BuzzFeed News that Cohen also told the special counsel that after the election, the president personally instructed him to lie — by claiming that negotiations ended months earlier than they actually did — in order to obscure Trump's involvement.

The special counsel's office learned about Trump's directive for Cohen to lie to Congress through interviews with multiple witnesses from the Trump Organization and internal company emails, text messages, and a cache of other documents. Cohen then acknowledged those instructions during his interviews with that office.

This revelation is not the first evidence to suggest the president may have attempted to obstruct the FBI and special counsel investigations into Russia's interference in the 2016 election.

But Cohen's testimony marks a significant new frontier: It is the first known example of Trump explicitly telling a subordinate to lie directly about his own dealings with Russia.

On the campaign trail, Trump vehemently denied having any business interests in Russia. But behind the scenes, he was pushing the Moscow project, which he hoped could bring his company profits in excess of $300 million. The two law enforcement sources said he had at least 10 face-to-face meetings with Cohen about the deal during the campaign.

(…)

Attorneys close to the administration helped Cohen prepare his testimony and draft his statement to the Senate panel, the sources said. The sources did not say who the attorneys were or whether they were part of the White House counsel's staff, and did not present evidence that the lawyers knew the statements would be false.

An attorney for Donald F. McGahn II, the former White House counsel who reportedly gave about 30 hours of testimony to the special counsel, told BuzzFeed News: "Don McGahn had no involvement with or knowledge of Michael Cohen's testimony. Nor was he aware of anyone in the White House Counsel's Office who did."
The Buzzfeed report also alleges that Trump, along with his eldest son and eldest daughter were far more directly involved in the Moscow project than they have previously admitted, that they stood to take important management positions in the building should it eventually be built, and that they were being kept aware on a regular basis regarding the progress of the negotiations, including proposals that Cohen and possibly even the President himself might visit Russia to try to get the deal closed even as Trump was campaigning for the Republican nomination. This was coming, of course, at the same time that the President was telling reporters and others that he had no ties to Russia, that he had no business deals with Russia, that he had no property interests in Russia, and that he had no ties to Russia. We now know all of that was untrue and that even as he was running for President he was directing his private attorney, and apparently others in The Trump Organization to move forward with the Moscow project, a project that had reportedly been a long term goal of his since the mid-90s after the Soviet Union collapsed and Moscow opened up for business.
In any case, since the report dropped last night the reaction to it so far is still somewhat limited. Nonetheless, Members of the House Intelligence Committee, which is one of the Committees that Cohen testified before regarding the Trump Tower Moscow deal, are vowing to investigate these charges further, and it is likely to come up on February 7th when Michael Cohen testifies before Congress. Additionally, it's likely to place additional pressure on the White House and Republicans who have spent the better part of the past two years doing their best to both try to defend the President and to undermine the Russia investigation itself. Finally, the fact that the President would take the seemingly extraordinary step of directing his attorney to lie to Congress is, if true, an indication that in his mind his ties to Russia were of far more important than he's let on and linked far closer to the underlying issues of Russian interference in the election, collusion between the Trump campaign and Russia, and the allegations that the President has attempted to obstruct Justice and undermine the Russia investigation.
Reports like this are, of course, best taken with a grain of salt. For one thing, we have not seen the supposed evidence that Robert Mueller and his team might have that might corroborate what Cohen is apparently saying. The report from Buzzfeed indicates that the Mueller team first became aware of this allegations not through Cohen directly, but through " interviews with multiple witnesses from the Trump Organization and internal company emails, text messages, and a cache of other documents." This is important because Cohen's testimony, by itself, would not be sufficient to withstand scrutiny in a Court and, thanks to Cohen's own admissions that he has lied in the past, would raise serious credibility issues given the source of the information. If that is true, and we don't know that it is or what the nature of that corroboration might be, then this could be the most serious allegation to date against the President, and potentially the beginning of a road that could lead to impeachment or other legal consequences for a President that is already under siege. Until we see that evidence, though, we cannot really be sure what all of this means. Former United States Attorney for the Southern District of New York Preet Bharara, who is by no means a political ally of the President's put it this way last night on Twitter:
Sometimes when the most blockbuster incriminating stuff comes forward, you want to be most measured. Because the facts will speak for themselves and damn the guilty. Rhetoric won't be necessary.

— Preet Bharara (@PreetBharara) January 18, 2019
All that being said, if these allegations are true and can be sufficiently corroborated then they are among the most serious that have been made against a sitting President since Richard Nixon was in office. Among other things, urging and instructing a witness to lie to Congress and helping that person craft the nature of that lie would be a violation of no fewer than five Federal statutes.
This would include obstruction of justice as defined by 18 U.S.C. 1505 and 18 U.S.C. 1512, which deal with obstruction of investigations by department or agencies of the Federal departments or agencies and Congressional committees and witness tampering respectfully. Subornation of perjury under 18 U.S.C. 1622, which prohibits procuring another person to commit perjury in a government investigation. Aiding or abetting perjury under 18 U.S.C. 2, which makes it a crime to aid or abet another person in the commission of any of the crimes listed in Title 18 of the United States Code. And, finally, Conspiracy under 18 U.S.C. 371, which makes it a crime to conspire to commit any of the crimes listed in Title 18 or to defraud the United States. It's also worth noting that it was this kind of obstruction that formed the basis of the first Article of Impeachment drafted against President Nixon before he resigned.
Clearly, then, these charges are serious and need to be investigated. And, if they're true, well, there's really only one option available.
Update: A spokesperson for the Special Counsel is disputing the Buzzfeed report:
UPDATE: A spokesperson for the special counsel is disputing BuzzFeed News' report. https://t.co/BEoMKiDypn pic.twitter.com/GWWfGtyhaE

— BuzzFeed News (@BuzzFeedNews) January 19, 2019
Update #2 (1/19/2019): Further details and thoughts about the Special Counsel's statement can be found here.