Report: George Zimmermann To Be Charged In Trayvon Martin Shooting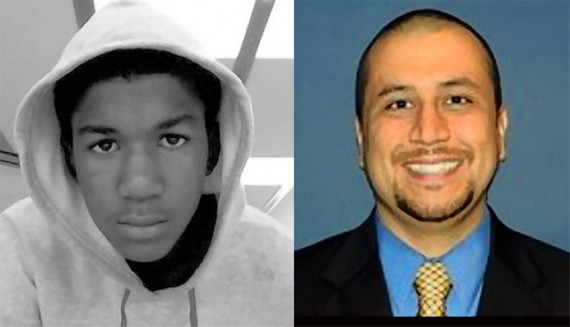 The Washington Post is reporting that the special prosecutor handling the investigation into the Trayvon Martin shooting plans to file charges against George Zimmermann as early as today:
Florida special prosecutor Angela Corey plans to announce as early as Wednesday afternoon that she is charging neighborhood watch volunteer George Zimmerman in the shooting of Trayvon Martin, according to a law enforcement official close to the investigation.

It was not immediately clear what charge Zimmerman will face.

Martin, 17 and unarmed, was shot and killed Feb. 26 by Zimmerman, who said he was acting in self-defense. Police in Sanford, Fla., where the shooting took place, did not charge Zimmerman, citing the state's "stand your ground" law.

Corey told reporters Tuesday night that she would hold a news conference about the case within 72 hours. A news release from her office said the event will be held in Sanford or Jacksonville, Fla.

Benjamin Crump, who is representing the Martin family, said this week that Corey's office had asked where Trayvon's parents would be each day this week. They arrived Wednesday in Washington for a civil rights conference organized by the Rev. Al Sharpton, where they are scheduled to speak.

The announcement of a charge against Zimmerman would come a day after Zimmerman's attorneys withdrew from the case, citing their inability to contact Zimmerman.

Lawyers Craig Sonner and Hal Uhrig on Tuesday expressed concern about Zimmerman's emotional and physical well-being, saying he has taken actions without consulting them. They also said they do not know where Zimmerman is.

"You can stop looking in Florida," Uhrig told reporters. "Look much further away than that."
Many will ask if yesterday's bizarre press conference may have prompted Corey to act more quickly than she might have otherwise. That doesn't strike me as an unfair question at all. When you have a suspect's lawyers getting on national television saying that (1) they've lost contact with their client, (2) that he might be mentally unbalanced, and (3) that he isn't in Florida and they don't know where he is specifically, the obvious concerns of flight risk come into play. Filing charges now would either prompt Zimmerman to come out from hiding, or turn this into a manhunt.
Stay tuned.