Report: New York Republicans Pushing Donald Trump To Run For Governor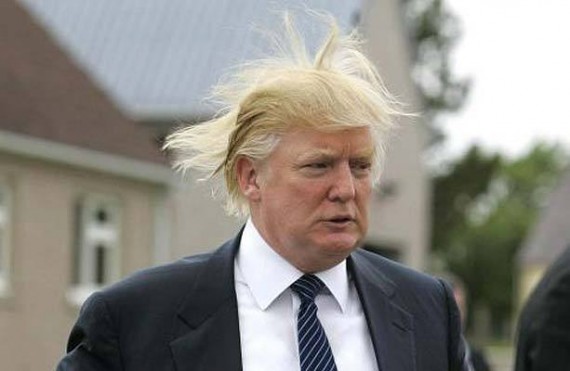 Politico reports that top New York State Republicans are apparently pushing Donald Trump to run for Governor:
State Republican leaders in New York are pushing for Donald Trump to run for governor, according a report Monday.

"There is only one prospective candidate who could run on the GOP line and win against Cuomo in 2014 — Donald Trump," a memo circulated by a GOP assemblyman read, as quoted by the New York Post.

Trump said he was "very flattered" by the effort, which the paper reported is backed by state GOP Chairman Ed Cox and other party leaders.

However, Trump also noted that running for governor is "not something that I've ever even thought about."

Trump echoed his response in a TV appearance on Monday.

"We have a lot problems, but it's not something that is of great interest to me, I will say," Trump said on "Fox and Friends."

"It's a first, it would be very interesting, but New York has some very serious problems, with taxes that are through the roof, we have energy sitting under our ground that we're not getting," Trump said.

The three-page memo was circulated to other Republican leaders by Rochester-area Assemblyman Bill Nojay and aims to make the case for a Trump bid, calling him an "iconic figure."
Oh, Trump is a figure all right. I'm just not sure "iconic" is the word I'd use.
If nothing else, this seems to signal just how bad the state of the New York GOP is these days. Four years ago, less than a decade after George Pataki had finished out three successful consecutive terms in Albany, the party ran Buffalo businessman Carl Paladino against Andrew Cuomo in a race that ended up focusing on things such as Paladino's illegitimate daughter and other allegations of odd behavior on Paladino's part. Cuomo ended up crushing Paladino on Election Day and now looks well positioned for reelection in 2014. The GOP, meanwhile, seems to have nobody in its stable willing to take Cuomo on. Perhaps that's why we have party leaders turning to a complete flake to head their ticket.
By the way, if the name Ed Cox sounds familiar, it's because he is the same Ed Cox who married Patricia Nixon in 1971 at what was, to date, the last White House Wedding.