Report: Qaddaffi Accepts African Union Cease Fire Plan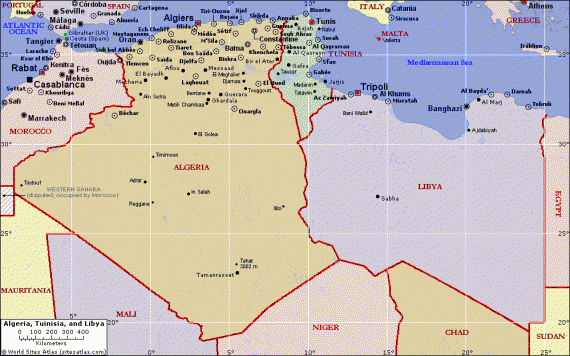 Libyan leader Mu'amar Qaddafi has reportedly accepted a cease fire proposal put forward by the leaders of the African Union:
Embattled Libyan leader Moammar Gadhafi, in negotiations with the African Union, has agreed in principal to a deal that would end the conflict in the nation he's ruled for 42 years, South African President Jacob Zuma told reporters Sunday.

Negotiations remained under way Sunday night between Gadhafi and the African Union delegation.

Details of the agreement were not available, though it is believed to include an immediate ceasefire in the nearly two-month long war between Gadhafi's forces and those fighting to unseat him. In his comments, Zuma also discussed an end to NATO airstrikes aimed at enforcing a no-fly zone and targeting Gadhafi's troops.
The leaders are supposed to meet with rebel representatives today. In the past, the rebels have always said that Qaddafi's removal from office was a recondition for any deal but, given the defeats they've suffered recently, one wonders how wedded they are to that idea now.