Reports About Contact Between Trump Campaign And Russian Officials Continue To Mount
Another day, another round of reports about contacts with Russian officials and people close to President Trump.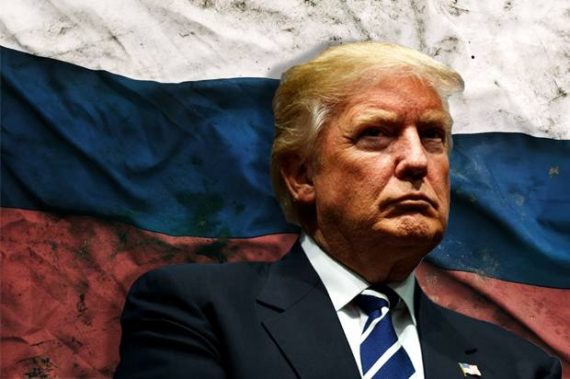 Yesterday's revelation that Attorney General Jeff Sessions had contact with the Russian Ambassador to the United States that he did not reveal in his testimony during his confirmation hearings before the Senate Judiciary Committee, which led Sessions to announce late in the afternoon that he would be recusing himself from the Justice Department's investigation of Russian interference with the 2016 Presidential election, appears to be only the beginning of new revelations regarding contact between the Trump campaign and Russia. This morning, for example, The New York Times reports that both Michael Flynn, who served as Trump's foreign policy adviser during the campaign and first National Security Adviser before being required to resign amid revelations about contacts with the Russian Ambassador that he failed to report to the transition team, and Jared Kushner, Trump's son-in-law and husband of Ivanka Trump, met with the Russian Ambassador in December:
WASHINGTON — Michael T. Flynn, then Donald J. Trump's incoming national security adviser, had a previously undisclosed meeting with the Russian ambassador in December to "establish a line of communication" between the new administration and the Russian government, the White House said on Thursday.

Jared Kushner, Mr. Trump's son-in-law and now a senior adviser, also participated in the meeting at Trump Tower with Mr. Flynn and Sergey I. Kislyak, the Russian ambassador. But among Mr. Trump's inner circle, it is Mr. Flynn who appears to have been the main interlocutor with the Russian envoy — the two were in contact during the campaign and the transition, Mr. Kislyak and current and former American officials have said.

But the extent and frequency of their contacts remains unclear, and the disclosure of the meeting at Trump Tower adds to the emerging picture of how the relationship between Mr. Trump's incoming team and Moscow was evolving to include some of the president-elect's most trusted advisers.

The White House has repeatedly sought to play down any connections with Mr. Kislyak. Attorney General Jeff Sessions acknowledged this week that he had met twice with him during the campaign, despite previous denials.

The New Yorker reported this week that Mr. Kushner had met with Mr. Kislyak at Trump Tower in December. Hope Hicks, a White House spokeswoman, confirmed on Thursday that Mr. Flynn was also at the meeting in response to questions from a New York Times reporter.

It is common and not improper for transition officials to meet with foreign officials. But all meetings between Trump associates and Russians are now significant as the F.B.I. investigates Russian interference in the American election and whether anyone close to Mr. Trump's campaign was involved.

The meeting in December came at a crucial time, just as the Obama White House was preparing to sanction Russia and publicly make its case that Moscow had interfered with the 2016 election.

What is now becoming clear is that the incoming Trump administration was simultaneously striking a conciliatory pose toward Moscow in a series of meetings and phone calls involving Mr. Kislyak.

"They generally discussed the relationship and it made sense to establish a line of communication," Ms. Hicks said. "Jared has had meetings with many other foreign countries and representatives — as many as two dozen other foreign countries' leaders and representatives."

The Trump Tower meeting lasted 20 minutes, and Mr. Kushner has not met since with Mr. Kislyak, Ms. Hicks said.

When first asked in January about Mr. Flynn's contacts with Mr. Kislyak, the White House said that there had been only a text message and phone call between the men at the end of December, and that both came before the United States imposed sanctions. That was quickly contradicted by news reports.

Mr. Flynn's story then began changing, and the White House eventually acknowledged the two men had discussed the sanctions and how the two countries could move past the acrimony once Mr. Trump was in office.

American officials have also said that there were multiple telephone calls between Mr. Flynn and Mr. Kislyak on Dec. 29, beginning shortly after Mr. Kislyak was summoned to the State Department and informed that, in retaliation for Russian election meddling, the United States was expelling 35 people suspected of being Russian intelligence operatives and imposing other sanctions.

Mr. Kislyak was irate and threatened a forceful Russian response, according to people familiar with the exchange. He then left the State Department and called Mr. Flynn, the first in a series of calls between the two in the 36 hours that followed.

American intelligence agencies routinely wiretap the phones of Russian diplomats, and transcripts of the calls showed that Mr. Flynn urged the Russians not to respond, saying relations would improve once Mr. Trump was in office, according to the current and former officials.

Mr. Flynn's failure to fully disclose the nature of the calls with Mr. Kislyak ultimately cost him his job last month after a tumultuous 25 days as national security adviser.

The United States government has concluded that Russia intended, at least in part, to help elect Mr. Trump through a campaign of cyberattacks, propaganda and misinformation. The government has concluded that Russian operatives were behind the hacking of the Democratic National Committee and John D. Podesta, the chairman of Hillary Clinton's presidential campaign.
Additionally, NBC News is reporting that former Trump campaign official Carter Page also met with Ambassador Kislyak:
Carter Page, an adviser once linked to Donald Trump's presidential campaign, confirmed to MSNBC's Chris Hayes Thursday that he met with Russia's ambassador to the U.S. at last year's Republican convention.

USA Today reported Thursday that Page met with Russian Ambassador Sergey Kislyak at a diplomacy conference at the Republican National Convention last year, a meeting that involved other ambassadors and which was described as not unusual.

"I'm not going to deny that I talked with him," Page, who was once named by Trump as part of his foreign policy committee during the campaign, said on "All In With Chris Hayes."

"I will say that I never met him anywhere outside of Cleveland, let's just say that much," Page said.

He declined to say what the discussions were about, citing confidentiality agreements and agreements to event organizers. "I'm respectful to confidentiality rules, whether it's in government or outside of it," he said

The questions about Russia come amid scrutiny over contacts with people linked to Trump's administration or campaign and officials in Russia. U.S. intelligence agencies have said Russia was involved in an operation to interfere in last year's election.

Another adviser named in the USA Today report, J.D. Gordon, told the newspaper the meeting in Cleveland with Kislyak was not unusual. "I'd consider it an informal conversation just like my interactions with dozens of other ambassadors and senior diplomats in Cleveland," Gordon said.

Page was among several Trump associates named in a New York Times report in January that said law enforcement and intelligence investigators were looking into any possible links between Russian officials and Trump associates.
As noted, it's not unusual for there to be contact between members of an incoming Administration and foreign officials during the transition period between Election Day in November and Inauguration Day in January. In fact, it's often the case that the President-Elect will spend a considerable amount of time talking to Presidents and Prime Ministers of allied and other nations during that period as part of the process from transitioning from one Administration to the next. Donald Trump did this starting virtually the day after the election, and so did Barack Obama before him, George W. Bush before him, and pretty much every President in the modern era. Additionally, it's not uncommon for senior staffers to have some initial contacts with the representatives of foreign governments in the United States, especially those staffers and advisers who will be handling foreign policy matters for the new Administration. In that context, there's not anything necessarily unusual about this meeting between Kushner, Flynn, and Kislyak.
In addition to these reports of contacts between Trump campaign officials and Russian officials before and after Election Day, there are also numerous reports about business interests that members of the Trump Administration and Russia. The most prominent, of course, is Rex Tillerson, the new Secretary of State who previously served as Chief Executive Officer of ExxonMobil who had extensive contacts with Russian oil and gas interests, Russian government officials, and Vladimir Putin, from whom he received the Russian Order Of Friendship due to his company's extensive business dealings with the Russian Federation. In addition to Tillerson, Paul Manafort, who previously served as Trump's campaign manager before being sidelined by the combined forces of Kellyanne Conway and Steve Bannon, had extensive dealings with both Russia and Ukraine during the time that Ukraine was ruled by a pro-Russian ruler. Indeed, a little-reported story in Politico last week claimed that Manafort may have been subject to a blackmail attempt over his contacts with Russian officials based on information contained in hacked emails and text messages. Now, in a report released earlier this week, The Guardian is reporting on links between Russian banking interests and Wilbur Ross, the newly confirmed Secretary Commerce:
The White House has been accused of withholding information from Congress about whether Donald Trump or any of his campaign affiliates have ever received loans from a bank in Cyprus that is partly owned by a close ally of Russian president Vladimir Putin.

A group of Democratic senators have been waiting for two weeks for Wilbur Ross, a billionaire investor who has served as vice-chairman of the Bank of Cyprus since 2014, to answer a series of questions about possible links between the bank, Russian officials, and current and former Trump administration and campaign officials. Ross also received a second letter on Friday from Senator Cory Booker of New Jersey with more detailed questions about possible Russia links.

But in a speech on Monday night, just before the Senate voted to approve Ross's nomination as secretary of the commerce department, Senator Bill Nelson of Florida said the White House "has chosen to sit on" a written response by Ross to some of those questions even though Ross told the senator he was eager to release his response.

Nelson, the top Democrat on the Senate commerce committee, said in a speech on the Senate floor that other senators were "troubled and frustrated" by the White House move. Nelson said it had been "verbally reiterated" to him by Ross that the commerce department nominee was not aware of any "loans or interactions" between the Bank of Cyprus and the Trump campaign or Trump Organization.

Ross, a private equity investor who has said he would step down from the bank after his final confirmation, had also been asked to provide more details about his own relationship with previous and current Russian investors in the bank, including Viktor Vekselberg, a longtime ally of the Russian president, and Vladimir Strzhalkovsky, the former vice-chairman of Bank of Cyprus who is also a former KGB agent with a close relationship to Putin

Ross also told Nelson that he had one meeting that lasted about an hour with a Russian investor in the bank in 2014, but no other details were provided.

"I believe him in what he has told me, that it is true to his belief," Nelson said in a speech on the Senate floor. "I want to say, at the same time, the White House and the way they have handled this matter is not doing Wilbur Ross any favors."

An attorney for Ross said he was not handling the matter and referred questions about the issue to the commerce department, which declined to respond .

The senators' scrutiny of Ross's ties to Bank of Cyprus comes as the Trump administration faces several investigations, including by the FBI, into possible links between Trump campaign officials and Russia.

Ross's 2014 investment in the Bank of Cyprus has received little public attention amid the broader concerns in Washington over the Trump administration's potential ties to Russia.

During a nearly four-hour confirmation hearing in January before the Senate commerce committee, Ross was not asked any questions about his involvement in a €400m ($424m) investment in the bank in 2014, which gave Ross's investment group an 18% stake in the bank.

Ross recruited a high-profile banker with close ties to Russia, former Deutsche Bank chief executive Josef Ackermann, to serve as chairman of the bank. In a 2015 interview with the New York Times, Ackermann suggested his work for the Bank of Cyprus was an effort to "give something back to the people".
Again, taken on its own this report about Ross could be entirely innocent, and in usual times that's likely how they would be viewed. These are not, however, usual times. Viewed in the context of the allegations that have been made regarding Russian efforts to influence the outcome of the Presidential election, which have been verified by numerous reports from the U.S. intelligence community, as well as the other reports of contact between employees of and surrogates for the Trump campaign having contact with Russian officials and/or business interests tied to Russia, these reports raise eyebrows at least and should properly be investigated by both Congress and a Justice Department investigation that is wholly independent of political influence.