Reports: House GOP Agrees To Two-Month Payroll Tax Cut Extension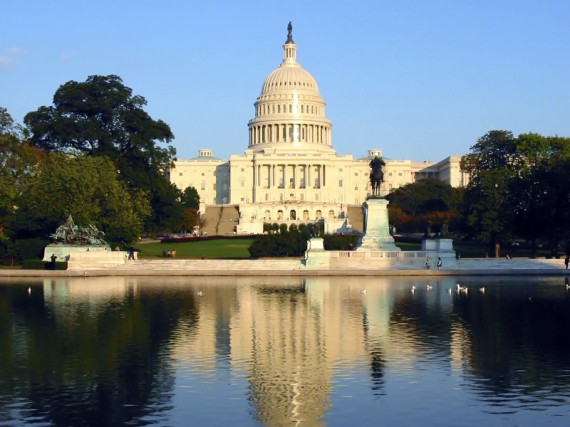 It looks as though the Payroll Tax Cut Debate is reaching its expected conclusion. At least two media outlests are reporting that Speaker Boehner has agreed to sign on to the two-month extension of the Payroll Tax Cut passed by the Senate, leaving the issue of the one year extension to be dealt with in January.
National Journal reports that "House Republicans Agree To Payroll Deal"
House Republicans on Thursday crumpled under the weight of White House and public pressure and have agreed to pass a two-month extension of the 2 percent payroll-tax cut, Republican and Democratic sources told National Journal.

The House made the move after Senate Majority Leader Harry Reid, D-Nev., agreed to appoint conferees to a committee to resolve differences between the Senate's two-month payroll-tax cut and the House's one-year alternative.

The House will pass the two-month extension with a technical correction to the language designed to minimize difficulties businesses might experience implementing the short-term, two-month tax cut extension.
Talking Points Memo confirms the story, and CNN is reporting on the air the same deal and saying that Boehner will be holding a conference call with the GOP caucus at 5;00pm today. it's possible that this could still go south, but it seems unlikely at this point. Once Mitch McConnell sided with Obama and Reid, the House GOP really had no choice.
Update: Speaker Boehner is about to hold a press conference, but his office released this statement shortly after 5:30pm:
House Speaker John Boehner (R-OH) today issued the following statement:

"Senator Reid and I have reached an agreement that will ensure taxes do not increase for working families on January 1 while ensuring that a complex new reporting burden is not unintentionally imposed on small business job creators.  Under the terms of our agreement, a new bill will be approved by the House that reflects the bipartisan agreement in the Senate along with new language that allows job creators to process and withhold payroll taxation under the same accounting structure that is currently in place.  The Senate will join the House in immediately appointing conferees, with instructions to reach agreement in the weeks ahead on a full-year payroll tax extension.  We will ask the House and Senate to approve this agreement by unanimous consent before Christmas.  I thank our Members – particularly those who have remained here in the Capitol with the holidays approaching – for their efforts to enact a full-year extension of the payroll tax cut for working families."
And so, it is done.