Representative Mitchell Disaffiliates with the GOP
One member of the Grand Old Party has had it.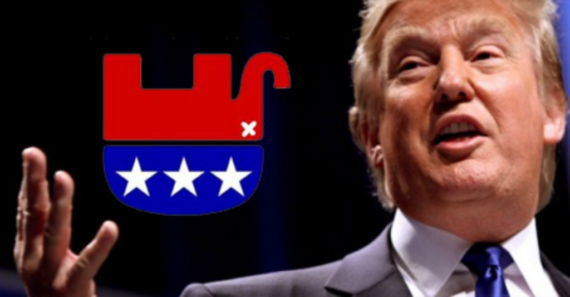 Representative Paul Mitchell of the state of Michigan has had enough with the baseless claims of electoral fraud by Trump and his allies and so he has officially disaffiliated from the Republican Party. His letter to RNC Chair Ronna McDaniel and House Minority Leader Kevin McCarthy is embedded below:
CNN reports: Congressman cites Trump's efforts to overturn election in announcing decision to quit GOP
"This party has to stand up for democracy first, for our Constitution first, and not political considerations," Mitchell said on CNN's "The Lead."

"Not to protect a candidate. Not simply for raw political power, and that's what I feel is going on and I've had enough."
BTW, lest anyone think that Mitchell might be a candidate to help with the friendly wager about an independent/center-right third-party candidate winning a seat, Mitchell is retiring at the end of this term (his second).
Mitchell will serve as an independent for the remainder of this Congress.
He has clearly had enough of Trump's nonsense:
"Oh my God," Mitchell tweeted last month, "@realDonaldTrump Please for the sake of our Nation please drop these arguments without evidence or factual basis. #stopthestupid.

"Following Trump's vow to "keep going" in a Fox News interview that aired Sunday morning, Mitchell tweeted: "Courts have heard the 'evidence' provided of 'fraud' and found it unsubstantiated numerous times."

"Continuing this circus is just … so damaging … so unproductive … so narcissistic…what about our country?"
Mitchell is to be commended for publicly standing up for truth, as opposed to his 126 colleagues who cynically signed on to support the Texas AG's baseless Supreme Court filing.
Update: Edited for clarity. Mitchell did not run for re-election in 2020, and so his resignation from the party at this late date, while better than nothing, is only for the waning weeks of the lame duck session.