Republican Governors Don't Like Trump
Alas, it probably doesn't matter.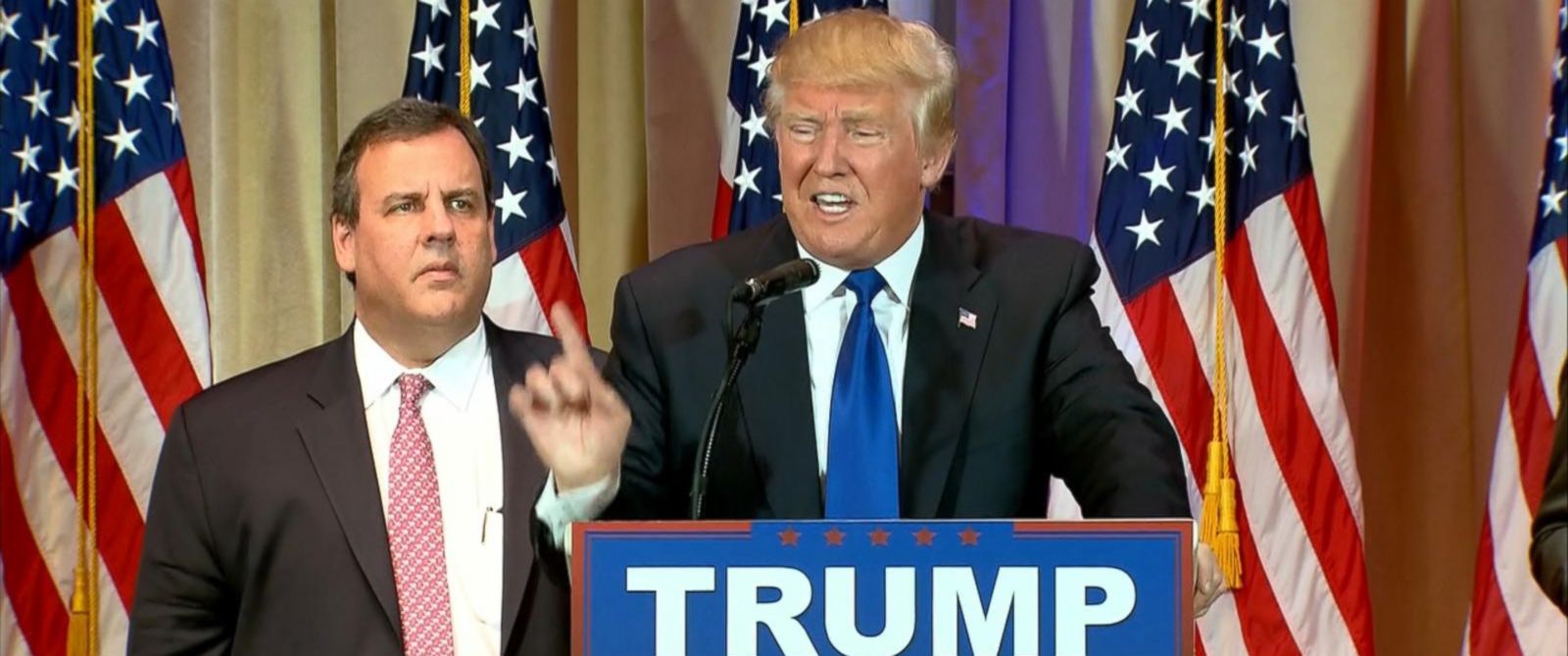 Axios ("Scoop: Christie applauded after bashing Trump at GOP governor meeting"):
Former New Jersey Gov. Chris Christie received huge applause at an annual meeting of Republican governors Tuesday morning after blaming former President Trump for GOP failures in the last three elections, according to three sources in the room and a fourth person familiar with the speech.

Why it matters: The chorus of Republican office-holders calling for the GOP to move on from Trump is growing louder, driving the party to the brink of civil war just as the former president prepares to announce his 2024 comeback bid.

Driving the news: Christie addressed a room full of hundreds of people — Republican governors, high-level donors and consultants — at a hotel in Orlando, less than 200 miles north from the Mar-a-Lago resort where Trump is expected to make his announcement Tuesday night.

Christie, a former Trump ally who is now considering his own 2024 presidential campaign, said voters "rejected crazy" in the 2022 midterms and that Republicans lost because of bad candidates.
But he didn't just harp on last week's disappointing results: Republicans lost in 2018, 2020 and 2022, Christie said, with Trump the one constant who has weighed the party down across all three election cycles.
Christie, the former chair of the Republican Governors Association, pointed out that there were 31 GOP governors when he left the role in 2014. There are now 26 — five gone in eight years, all because Trump picks his candidates based purely on loyalty, he argued.

Between the lines: Christie singled out Doug Mastriano, the far-right, Trump-backed Republican nominee in Pennsylvania who lost by nearly 15 points to Democrat Josh Shapiro.

Christie said the RGA made a smart decision not to invest in Pennsylvania because Mastriano was a hopeless, lost cause.
He called for the RGA to engage in Republican primaries to prevent these extreme candidates from being nominated.

The intrigue: Florida Gov. Ron DeSantis, whose rising profile as a potential 2024 challenger has divided the party and infuriated Trump, was not in the room.

Arizona Gov. Doug Ducey, Tennessee Gov. Bill Lee, Nebraska Gov. Pete Ricketts, Ohio Gov. Mike DeWine, Massachusetts Gov. Charlie Baker and New Hampshire Gov. Chris Sununu were among those in attendance.
Ducey — the co-chair of the RGA, who will be succeeded as Arizona governor by Democrat Katie Hobbs after Trump-backed Kari Lake was narrowly defeated — applauded heartily after Christie's speech.
So, for the most part, this is further good news if the goal is to have two relatively sane parties. But two things.
First, the Republican Establishment was anti-Trump in 2016 and they couldn't stop him. There were a whopping 17 candidates for the nomination, all of whom other than Ben Carson, Mark Everson, and Trump were conventionally qualified for the job. Four Republican governors or former governors (George Pataki, Bobby Jindal, Scott Walker, and Rick Perry) withdrew before the primaries as did Senator Lindsey Graham and Everson. That left eleven candidates: five governors (John Kasich, Jeb Bush, Mike Huckabee, Jim Gilmore, and Christie), three senators (Marco Rubio, Rand Paul, and Rick Santorum), plus failed Senate candidate and executive Carly Fiorina, Carson, and Trump.
Cruz won Iowa but Trump otherwise pretty much ran away with the primaries after than, largely because most are winner-take-all and the not-Trump vote was split between Cruz, Rubio, and Kasich. In hindsight, they should have consolidated their support behind one candidate but, as I've noted multiple times since, there was no obvious choice among them. My preference was Kasich but none of the three was obviously more potent than the others.
So, the fact that Republican governors really, really don't want Trump to be the party's 2024 nominee may not matter all that much.
Second, while Trump absolutely deserves a lot of the blame for the party's sad showing in 2018, 2020, and 2022, pretending that he's the only problem isn't very useful. Christie himself, after all, exemplifies the feckless toadyism of party leaders once Trump became the inevitable nominee. While they may have privately hated Trump and what he was doing to the party, they very much enabled it and don't get to absolve themselves for their cowardice.
Relatedly, while I think rejecting Trump and nominating a Ron DeSantis would be a step in the right direction for a variety of reasons and might even make them competitive in the next election, it's a very small step. It's still very much a continuation of the Tea Party/MAGA "populist" mode of reckless governance, with "owing the libs" seemingly more important than the good of the nation. Indeed, of the governors named in the Axios report, Sununu may be the only one who qualifies as an old-style conservative Republican.