Republican Losers Conceding, Not Rioting
A low bar has been cleared.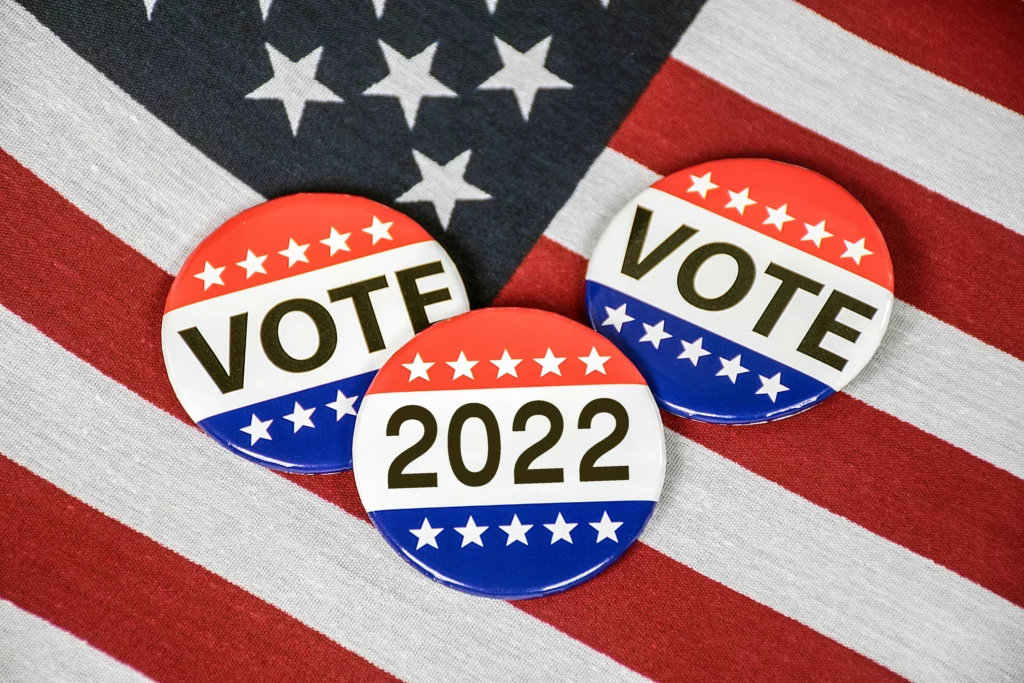 WaPo ("Key election deniers concede defeat after disputing Trump's 2020 loss"):
Voters in several battleground states have rebuked state-level candidates who echoed former president Donald Trump's false claim that the 2020 presidential race was rigged, keeping election deniers in those places from positions with power over the certification of future presidential election results.

In a number of cases, the losing candidates conceded their races Wednesday, opting not to follow a precedent that Trump had set and that scholars had feared could become a troubling new norm of American democracy.

But even as those candidates bowed to reality, dozens of others who denied or questioned the legitimacy of the 2020 vote were celebrating projected wins in congressional races.

At least 145 Republican election deniers running for the House had won their races as of Wednesday afternoon, ticking past the 139 House Republicans who objected to the counting of electoral votes following the Jan. 6, 2021, assault on the U.S. Capitol.

And while Democrats are projected to prevail in gubernatorial contests in Michigan, Wisconsin and Pennsylvania, several high-profile races remained too close to call Wednesday — notably in Arizona, where Republican Kari Lake has made denying the 2020 election results a central theme in her campaign for governor.

"Just like yesterday I wasn't prepared to say that democracy was dead, I'm not prepared to say this morning that the threat from election denialism is completely vanquished," said Edward B. Foley, a law professor at Ohio State University who studies U.S. elections. "I don't think we are 'out of the woods' yet by any means."

Two years after Trump prematurely declared he had won a second term and falsely claimed widespread election fraud, the relative normalcy of the 2022 election and its immediate aftermath was striking. Several high-profile election deniers — who had repeatedly questioned or disputed Trump's 2020 loss — urged their supporters to be patient until all votes were counted. Others conceded defeat even before the results were finalized.

Michigan Secretary of State Jocelyn Benson (D) said she choked up with relief when Republican gubernatorial candidate Tudor Dixon conceded Wednesday morning. The act, Benson said, reinforced a democratic norm of acknowledging election results that Trump had undermined. Dixon, a former right-wing commentator, had parroted the former president's false claims, insisting he won Michigan in 2020.

"One of the most significant markers of a successful, smooth election is when the losing candidate graciously concedes defeat," Benson wrote in a text message. "So to see candidates who previously denied the accurate results in 2020's election now graciously concede defeat in their own high-profile races tells me we've truly succeeded in running a smooth and successful election in Michigan."

[…]

Experts said the concession, mundane as it may seem, is a vital ingredient to the health of any democracy.

"Accepting defeat means acknowledging that facts matter, that the will of voters matters, that reality-based thinking can prevail," said Ruth Ben-Ghiat, a history professor at New York University who studies fascism and is the author of "Strongmen: Mussolini to the Present."
WaPo ("Trump called a protest. No one showed. Why GOP efforts to cry foul fizzled this time.")
As voters cast ballots largely without incident on Tuesday afternoon, former president Donald Trump took to social media to declare that a minor, already rectified problem with absentee balloting in Detroit was "REALLY BAD."

"Protest, protest, protest," he wrotejust before 2:30 p.m.

Unlike in 2020, when similar cries from the then-president drew thousands of supporters into the streets — including to a tabulating facility in Detroit and later to the U.S. Capitol on Jan. 6, 2021 — this time, no one showed up.

After two years of promises from Trump and his supporters that they would flood polls and counting stations with partisan watchers to spot alleged fraud, after unprecedented threats lodged against election workers, after calls to ditch machines in favor of hand counting and after postings on internet chat groups called for violent action to stop supposed cheating, a peaceful Election Day drew high turnout and only scattered reports of problems.

Election officials said they believed the relative normalcy resulted from a combination of concerted effort on the part of well-prepared poll workers and voters, as well as the fact that some of Trump's loudest supporters were less potent than they had claimed. The basic dynamics of a midterm election — which always draw less passion than presidential contests and in which voters do not rally around a single candidate — played a role as well.

Then there was the Trump factor. The 45thpresident no longer held the megaphone of the White House, or even Twitter, to carry his message to supporters in real time. And the election results suggest the number of people inclined to respond to Trump's exhortationshas continued to fall since he lost the 2020 election.

"Our democracy is more resilient than people have given it credit for," said Adam Wit, clerk of Michigan's Harrison Township and president of the state's association of municipal clerks.

Wit said election workers helped counter suspicion in the community by throwing open their doors before Election Day to explain how the ballot counting system operates, using social media to educate voters and holding public information sessions. "Clerks did a lot to restore confidence," he said.

Officials also reacted far more quickly than they did in 2020 to disinformation, using social media to snuff out embers of baseless accusations and rumors before they sparked wildfires.

Within an hour of Trump's post about the alleged problem with absentee ballots, Michigan Secretary of State Jocelyn Benson (D) responded on Twitter, directing her comment squarely at the former president.

"This isn't true," she wrote. "Please don't spread lies to foment or encourage political violence in our state. Or anywhere. Thanks."
There are still some close races yet to be decided, so it's too early to make final pronouncements. Still, given two years of Trump and his supporters chumming the waters—and an actual riot inside the United States Capitol to intimidate elected representatives into stealing the Presidency—a return to basic norms is something to cheer for.