Republicans Afraid To Speak Out Against Trump Are As Bad The Trump Cultists
Those Republicans who recognize how bad President Trump is for he nation but are afraid to speak out against him are as bad as the true believers of Cult45.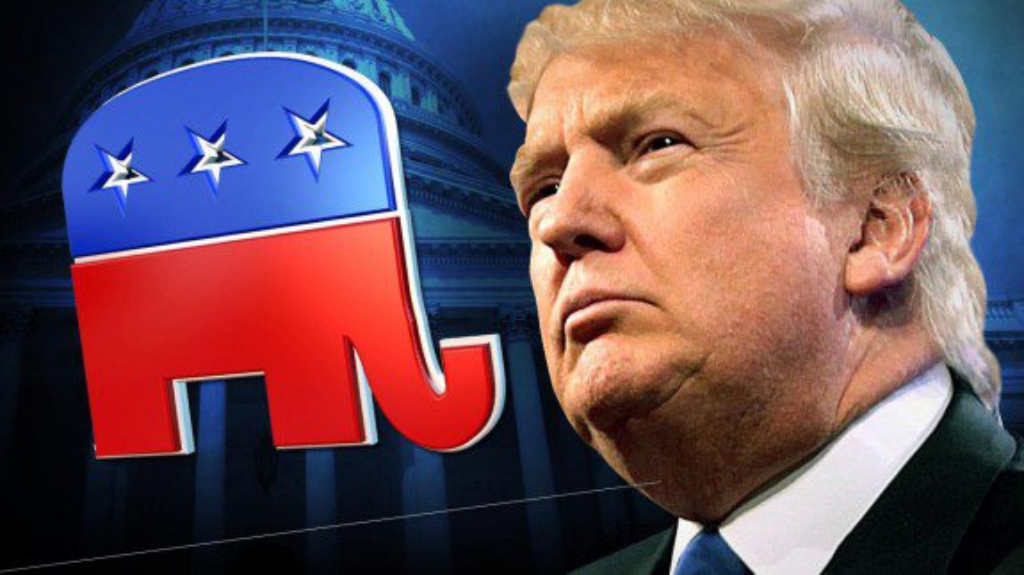 Up until he retired in May 2018, Charlie Dent was a Republican Congressman representing Pennsylvania's 15th Congressional District, a sprawling district that stretches from the central part of the state north and west to the rural areas bordering Lake Erie. Since then, Dent has become a frequent commentator on CNN and a harsh critic of the Trump Administration. Nonetheless, it seems he's still in touch with many of his former colleagues and in recent comments has been critical of those who still decline to speak out against a President that he clearly opposes. Despite that criticism, Dent contends that, behind the scenes, many Republican members of Congres are disgusted with the President and tired of his antics, but are afraid to speak out because they want to preserve their own political careers:
Former Republican congressman Charlie Dent said Thursday some of his former colleagues in the House of Representatives have privately told him they are "absolutely disgusted and exhausted by the President's behavior."

Dent told CNN's Ana Cabrera on "Newsroom" that House Republicans are standing with the President at the moment because of base pressure, but said "they resent being put in this position all the time."

Dent, who is a CNN political commentator, cited the Trump administration trying to "pivot from the Ukraine scandal" by announcing the 2020 G7 summit at the Trump National Doral resort. The decision was later reversed.

"Moving from one corrupt act to another," Dent said. "I mean those types of head-exploding moments are just I think infuriating these members and I think they'd like to step out but they just can't because of their base at the moment."

Dent served as chairman of the House Ethics Committee from 2015 until 2016 and chairman of the House Appropriations Subcommittee on Military Construction, Veterans Affairs and Related Agencies from 2015 until 2018.

"I think a lot of members have to take a hard look at this," Dent said. "They can be more concerned about their election, or their legacies. And I would argue to many of them: your legacy is more important than the next election."
On some level, I don't doubt that what Dent is saying here is largely true. Many of the top Republicans on Capitol Hill have been there for a long time. They know that what this President is doing and the manner in which he' has been acting is not normal. They know that he is repudiating not only what Republicans used to contend were their core principles but also what used to be long-standing political norms, and indeed acting in direct contravention of the laws of the United States and the Constitution itself. And, no matter what they may say in public they likely know that this President has broken multiple laws not only in connection with the Ukraine scandal but in numerous other respects ranging from obstruction of justice in the Russia inquiry to his conspiracy with Michael Cohen to violate campaign finance laws to the self-dealing in violation of the Emoluments Clauses he has engaged in with respect to his Washington, D.C. hotel and other properties. Beyond that, I'm sure that they recognize the extent to which his policies on issues such as international trade, spending, immigration, and, most especially, foreign policy, have damaged the nation and set us down a path that could make the future very challenging and damaging.
There are, of course, other Republicans who actually believe the President's nonsense and believe that his policies. By and large, these people consist of the more radical members of groups like the House Freedom Caucus and many of the Members of Congress who were elected either in 2016 along with the President or in 2018. Much like their MAGA hat-wearing counterparts in the base of the party, these people are largely unreachable. They are true believers who are fully prepared to go down with the ship when Trump's inevitable end comes, whether it's at the ballot box or through impeachment now or in the future.
The members that Dent speaks of, though, are as bad as the Trump true believers, and possibly worse. They know better than to back this man. As I said, they recognize the damage that is being done. And yet they either are remaining silent or, in some cases, saying one thing in public and another thing in private. Their failure to speak out doesn't come from true belief, which I suppose would be understandable, but because they are placing their own political careers and the fortunes of their political party ahead of the interests of the country even though they obviously know better.
As I've said in the past, the Republican Party and what passes for modern "conservatism" can be divided into four basic groups.
First there are the Trump fanatics, the true believers I mentioned before. These are the people who make up the majority of the crowd at Trump rallies and are, as I've said before, are best written off by people seeking to change minds. They are the core of the cult of personality that has developed around this President.
Next up are the sycophants. These are people who don't necessarily believe the Trumpidian nonsense but have adopted it nonetheless as a means of advancing their careers either as officeholders or within the rank-and-file of the modern conservative movements.
Closely related to the sycophants are the sellouts.. These are people who likely know better but who have nonetheless sold out to the Trump machine because they can find ways to profit off of it by appealing to the true believers.
Finally, there are the cowards. These are the people that Dent is speaking of, the ones who in private will tell you how outraged they are about the President's actions and behavior but in public they are either silent or they repeat the same nonsense you hear from the rest of the Republican Party. Morally, these people are probably the worst of the four groups because they know better but they are failing to speak out not for personal gain but because they're afraid of what might happen to them politically if they do. There are no profiles in courage here, only profiles in cowardice.
To be fair, there are some Republicans who do push back on the President. Justin Amash was among the most prominent of those people until he found he could take no more and left the party behind. In the Senate, former Senator Jeff Flake was notable for speaking out against the President, but of course, he really only started doing so after he had made the decision to retire at the end of 2018. In the current Senate, Mitt Romney has pushed back against some of the President's more extreme actions but even he has done so with one eye on maintaining his support back home in Utah. Ben Sasse in Nebraska used to be a reliable source of Trump criticism, but he has largely been silent for the past several months in part no doubt due to the fact that he faces re-election next year and likely hopes to avoid a primary challenge from the pro-Trump crowd.
At some point, hopefully, we'll get to the point where the entire Trumpidian house of cards comes crashing down and the GOP ends up paying the price for hitching its star to a poisonous influence like Trump. At that point, many of the people who are sycophants, sellouts, and cowards today will be coming out and trying to claim that they were "really" opposed to the President and shocked by what he said and did on a daily basis. They shouldn't be allowed to get away with it. If you don't have the integrity or courage to speak out when the wrongdoing is happening, then your words after the fact are irrelevant. As I said many times during the course of the 2016 campaign, the GOP had a choice to make, It could go down the populist, nativist, xenophobic road paved by Trump and his supporters, or they could actually stand up for their country. They made their choice, and they deserve to pay the consequences for that choice as much as the President and his most fervent supporters do.