Republicans Block 9/11 Health Bill
Republicans have blocked a bill that would have helped rescue workers who became sick helping others at Ground Zero.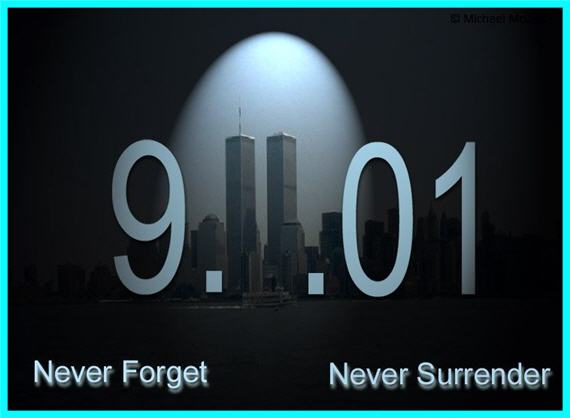 The GOP has won a bizarre fight:
Republican senators blocked Democratic legislation on Thursday that sought to provide medical care to rescue workers and others who became ill as a result of breathing in toxic fumes, dust and smoke at the site of the World Trade Center attack in 2001.

The 9/11 health bill, a version of which was approved by the House of Representatives in September, was among several initiatives that Senate Democrats had hoped to approve before the close of the 111th Congress. Supporters believe this was their last real opportunity to have the bill passed.
Given the exalted status of the 9/11 first responders, this is akin to voting against National Puppy Day or canceling Christmas.   Why would Republicans do such a thing?
Republicans have been raising concerns about how to pay for the $7.4 billion measure, while Democrats, led by Senator Kirsten E. Gillibrand of New York, have argued that there was a moral obligation to assist those who put their lives at risk during rescue and cleanup operations at ground zero.

The bill is formally known as the James Zadroga 9/11 Health and Compensation Act, named after a New York police detective who participated in the rescue efforts at ground zero. He later developed breathing complications that were common to first responders at the site, and he died in January 2006. The cause of his death became a source of debate after the city's medical examiner concluded that it was not directly related to the attacks.
But, given the Republicans have just forced President Obama into signing a massive giveaway package, why quibble over a comparative pittance for such a popular constituency?  It's politically stupid.  Especially for Republicans, who have so sanctified Ground Zero that we have to have national debates over local construction permits for anything within blocks of it.
Now, I happen to think that the costs for city workers whose health was damaged in the line of duty ought to be the responsibility of the city rather than federal taxpayers.  And I opposed the massive compensation package we paid to the families who were the victims of the attacks, reasoning that they're no more deserving of federal money than other murder victims.  But, of course, I'm a heartless bastard.  (See "Cognitive Bias and the Pundit Class.")  And I'm not running for anything.
And, given that Republican leaders aren't making a remotely principled argument in this case, I can't figure out what they're thinking.