Republicans May Still Have To Worry About Don Blankenship In West Virginia
Although he came in third place in the GOP primary, Don Blankenship is now running as a third-party candidate and could potentially be a problem for Republicans in November.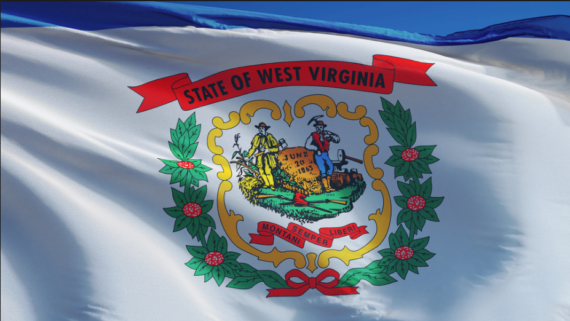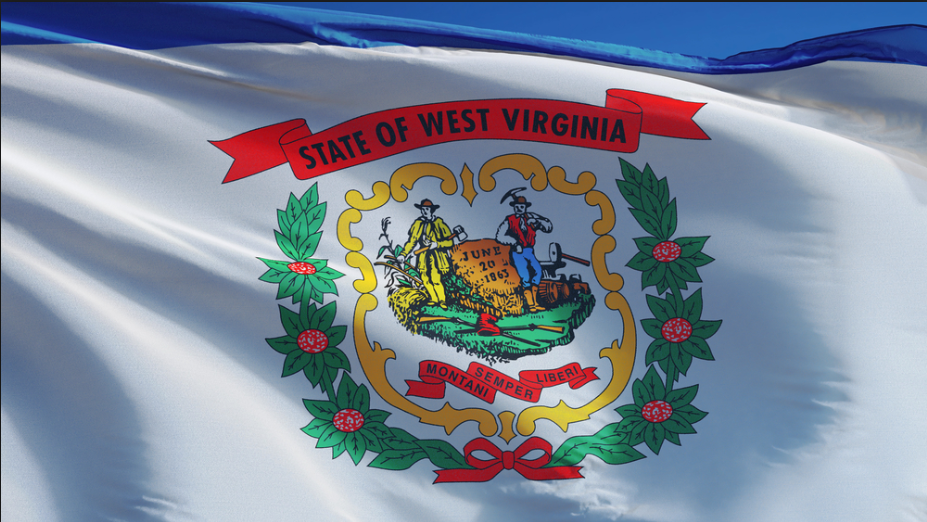 Don Blankenship, the gadfly candidate who threatened to upend Republican hopes to flip the Senate seat currently held by Joe Manchin in November, has announced that he will run as the candidate of the Constitution Party in November, but West Virginia law may not allow him to do so:
West Virginia coal baron and former prisoner Don Blankenship announced on Monday that he plans to launch a long-shot third-party Senate bid after finishing a distant third in this month's Republican primary.

Blankenship said he would run in the general election as the Constitution Party nominee. But he would need to overcome a "sore loser" law in West Virginia that prevents failed candidates in a main-party primary from refiling to run in the general election under another party's banner.

Blankenship said he's prepared to challenge that law in court if needed. If he's successful, his move that could hurt the GOP's prospects of unseating Democratic incumbent Joe Manchin in November.

"It is especially appropriate for me to be nominated by the Constitution Party given its staunch and uncompromising commitment to upholding the United States Constitution," Blankenship said.

Should he follow through on his threat, Blankenship, who spent a year behind bars following the 2010 explosion at his Upper Big Branch Mine that killed 29 workers, could play spoiler in the general election by drawing votes from the GOP nominee, state Attorney General Patrick Morrisey. Since the primary, Blankenship has refused to endorse Morrisey, whom he says is incapable of defeating Manchin.

Under West Virginia law, minor party candidates have until Aug. 1 to file the necessary number of signatures to qualify for the ballot. Still, it is unclear whether Blankenship is eligible.

A guide book for 2018 candidates posted on the West Virginia secretary of state's website states: "Candidates affiliated with a recognized political party who run for election in a primary election and who lose the nomination cannot change her or his voter registration to a minor party organization/unaffiliated candidate to take advantage of the later filing deadlines and have their name on the subsequent general election ballot."

Blankenship, who spent millions out of his own pockets to fund his Senate campaign, hinted that he was ready for a legal fight.

"Although the establishment will likely begin their efforts against us by mounting a legal challenge to my candidacy, we are confident that — if challenged — our legal position will prevail, absent a politically motivated decision by the courts," he said.

The coal baron also said that the establishment was "determined to keep me — the most anti-establishment candidate in the nation — out of the United States Senate," and that "the press and the establishment have colluded and lied to convince the public that I am a moron, a bigot, and a felon."
Blankenship, who ended up coming in third-place behind Attorney General Patrick Morrisey and Congressman Evan Jenkins, became the focus of an intense Republican effort to block his rise in the polls in the final weeks of his campaign, came to national attention largely because of an effort by national Republicans to block his campaign due to both his record and his rhetoric. Prior to running for Senate, Blakenship was the CEO of Massey Energy, who owned the Upper Big Branch Mine, the site of a 2010 mining disaster that led to the death of 29 out of 31 miners who were on site at the time of a devasting explosion. That explosion was later found to be due to massive violations of mine safety laws on the part of Massey Energy, and the disaster led to Blankenship being charged with multiple crimes and convicted on one charge that resulted in him serving a year in Federal prison, a sentence he finished serving less than a year ago. (Source) Needless to say, this is something that national Republicans saw as problematic in a potential nominee in a state that is still heavily dependent on mining as a source of income and employment.
During the campaign, meanwhile, Blankenship made a name for himself by openly attacking Senate Majority Leader Mitch McConnell and his family that was based primarily on the fact that he is married to Secretary of Transportation Elaine Chao, who happens to be Chinese-American. In the closing weeks of the campaign, Blankenship released a video that was intended to run as a campaign ad during the final weekend of the campaign in which he makes reference to McConnell's "China person" family, an apparent reference to Chao and her father both of whom are American citizens. Additionally, during interviews leading up to the release of the video, Blankenship referred to Chao's father, who was born in China and is Chairman of the Board of an international shipping company as a "wealthy China-person." He also implied that because of this alleged connection to China, McConnell and Chao could not be trusted to put American interests first. He has also made some rather bizarre references to McConnell as "Cocaine Mitch," apparently claiming that he is a drug kingpin or something. In any case, Republican voters rejected him rather overwhelmingly, but apparently, that's not enough for Blankenship.
Even during the primary campaign, Blankenship refused to rule out running as an independent in the General Election.
As noted above, though, West Virginia is one of the many states that has a "sore loser" law that bars candidates who have lost a party primary from running in the General Election. Blankenship has already stated, though, that he intends to challenge that law if he's not permitted to appear on the ballot because of it and, as the Charleston Mail-Gazette reported last week, he may have a case due to the way the statute is worded:
"Blankenship probably has an uphill fight to run as an independent after losing the primary, but the law is fuzzy enough that he has an argument against the [Secretary of State's] position," he said.

Specifically, Kang noted the law cited by the Secretary of State prohibits independent runs after a primary loss from "candidates who are not already candidates in the primary election for public office."

He said because Blankenship was — not is — a candidate for the primary election for public office, he may have room to argue. However, he said it is unlikely the Secretary of State would interpret the code as such, potentially triggering a legal challenge. He also said it would be hard to tease out the legislative intent from a wording error.

"It's a decent argument without knowing more, and if I were determined to run and had the resources to litigate, I would think it's worth trying out," Kang said.

Mike Queen, communications director for Secretary of State Mac Warner, said there is no specific language currently in West Virginia code that spells out a sour grapes law. However, he said his office would look to the "intent" of the lawmakers.

"The Secretary's position is that Mr. Blankenship is not permitted to run again in the general election for the United States Senate," he said. "If Mr. Blankenship pursues the matter, he will most likely have to bring a legal action to force the Secretary to approve his candidacy and to place his name on the general election ballot. At that time, the court would have to rely on legislative intent, among other legal issues and perhaps previous decisions, to determine if Mr. Blankenship is entitled to run again."

Robert Bastress teaches constitutional law at West Virginia University. He, too, noted the past-tense/present-tense issue in how the law was phrased. He said he looked into the matter when the Legislature last amended the code and found no effective sour grapes clause.

"I know when the Legislature last amended [the law], it thought it had precluded sore losers, but when I researched the issue after that amendment, I concluded that it was not totally clear that it had done so," he said. "There is nothing in the Code, to my knowledge, that is as clear as what the [Secretary of State] says."

He said it seems as if it could be argued either way.

The Legislature passed a bill this year amending the code section handling independent runs to more clearly delineate a sour grapes law.

"For the purposes of this section, any person who was a candidate for nomination by a recognized political party as defined in §3-1-8 of this code may not, after failing to win the nomination of his or her political party, become a candidate for the same political office by virtue of the nomination-certificate process as set forth in this section," reads House Bill 4434.

But that bill is not effective until 90 days from its March 7 passage.

An independent run in West Virginia requires some legwork. It requires the candidate to round up signatures in the amount of at least 1 percent of the votes cast in the last general election for the same seat, which would be the 2014 Senate race for Blankenship. That petition would need to be filed by Aug. 1.
However, a different code section could trip up Blankenship, which states a candidate cannot have been registered with any other political party within 60 days of filing the announcement.
If Blankenship does manage to get on the ballot and is willing to use his own money to finance a campaign, it could end up being a problem for Republicans hoping to flip a seat in a state that has become more and more Republican over the past fifteen years or so. The first poll of the head-to-head race between Senator Manchin and Attorney General Morrisey showed Morrisey with a narrow 2% lead over the incumbent Senator with 11% undecided. If the race remains close through Election Day, Blankenship could end up being enough of a disruption to give Manchin the edge to win even if he doesn't get a majority of the votes. Because of this, we're likely to see Republicans do what they can to keep Blankenship off the ballot. As a preliminary matter, Blankenship's eligibility to be on the ballot will be decided by the West Virginia Secretary of State, Mac Warner, who is a Republican. If Warner rules against Blankenship, though, he can challenge that decision in either Federal or State Court while proceeding with the process of gathering the signatures necessary to get on the ballot to begin with. While most legal challenges to "sore loser" laws in the past, the wording of the statute could end up being found to be vague enough to put Blankenship on the ballot, thus creating another headache for Republicans to go with the many others they'll be dealing with as we get closer to November.