Republicans Suddenly Decide Presidential Signing Statements Are A Bad Thing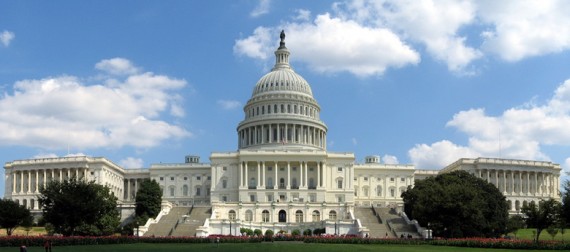 Much as President Obama was against Presidential Signing Statements before he was for them, Republicans seem to have miraculously changed their mind about a process that was used heavily during the Bush Administration:
House Republicans are trying to block President Barack Obama from issuing public statements defying legislative language his administration doesn't like.

The GOP-backed fiscal 2012 financial services appropriations bill unveiled Wednesday would prohibit funding for the White House to issue statements that vow to ignore legislation passed by both chambers of Congress and signed into law by the president.

Such "signing statements" have been used in the past to "undermine or circumvent laws passed by Congress," Appropriations Committee Republicans said Wednesday in a summary of the bill.
That's an excellent point, guys. I just have one question.
Where the heck were you when President George W. Bush issued 159 Presidential Signing Statements during his years in the White House?