Republicans Worry That Trump's Inflammatory Rhetoric Will Backfire
National Republicans are worried that the President's concentration on hot-button issues could end up backfiring. They should be.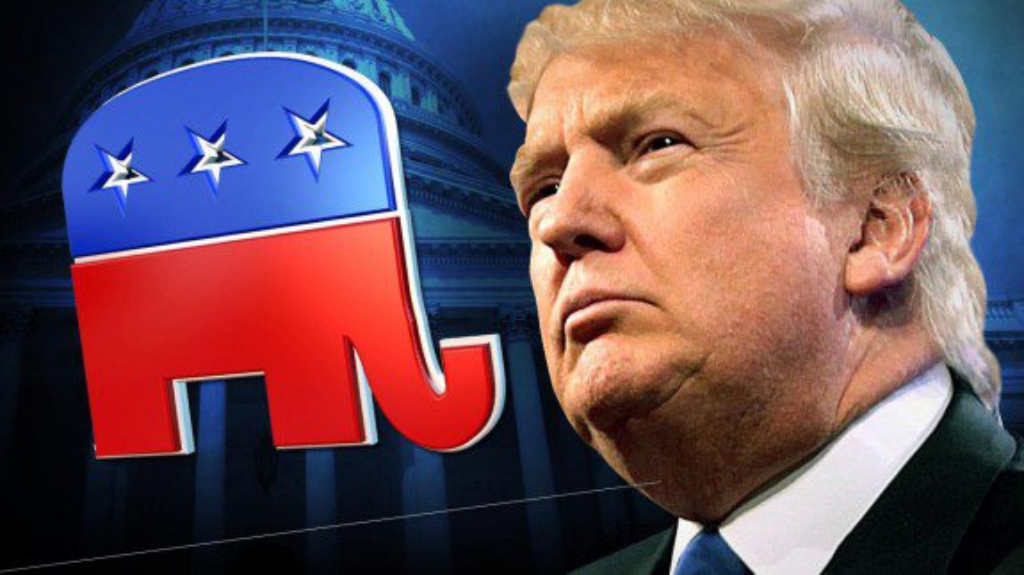 As we get closer to Election Day, many Republicans are worried that President Trump's obsession with immigration and culture war issues will end up hurting the party nationwide:
President Donald Trump hammered his hard line on immigration again on Thursday, but some Republicans wish he would shift focus to the economy, lest he drive away suburban voters and mobilize Latino communities against the GOP.

Several Republican operatives and officials described a growing sense of fear within the party over Trump's hard-line rhetoric on border security, which he has repeated nearly every day for the past three weeks.

"You're playing at the margins with Republicans on the issue of immigration, but there are very many more Democrats that might be mobilized by his rhetoric," said conservative radio host and The Resurgent editor Erick Erickson, who called Trump's immigration-heavy closing pitch "not smart politically" in a tweet earlier Thursday.

Operating under the assumption that talking tough on immigration can energize enough Republicans to stymie a "blue wave" of Democratic midterm voters, Trump has spent the past week unveiling restrictive immigration policies at a dizzying pace and making erroneous declarations about a caravan of Central American migrants.

Because such language worked for Trump in his bid for the presidency two years ago, he firmly believes it carries the same weight with conservatives and right-leaning independents this election season, according to two sources close to the White House.

"This isn't an innocent group of people," Trump said of the thousands-strong caravan in a rambling speech from the Roosevelt Room on Thursday, warning that it contained men who had injured Mexican security officers in clashes in that country.

Trump's remarks loosely described an impending executive order, which he said would bar asylum claims from immigrants who cross into the U.S. illegally, and urged them to "turn back now because they're wasting their time."

(…)

[C]ongressional Republicans battling for political survival in swing districts with large clusters of college-educated voters and women have grown increasingly worried that such groups are having trouble stomaching what Trump is dishing up.

"The kind of voters Trump is talking to right now, there aren't enough of them in these areas to get us over the finish line," said one GOP campaign official.

"We understand this is an issue that motivates his base, but the economic issues are what we really need to win these swing voters because they are who's going to decide who controls the House," the official told POLITICO, adding that Trump "is solidifying swing voters who were already leaning Democratic and are now definitely going vote for Democratic candidates."

Top Republican leaders have long urged Trump to make better use his rallies by highlighting the strong economy and reminding voters of the extra cash in their pockets from last year's GOP tax cuts. As opposed to stoking fear over an "immigration crisis", they want him to boast about the unemployment rate slipping below 4 percent, middle-class incomes returning to pre-recession levels, and surging consumer confidence.

Concerns about the president re-focusing attention on illegal immigration have reached a fever pitch in districts with large numbers of Latino eligible voters, who've become exceedingly angry at the Trump administration's immigration agenda.

"There's just not enough base voters in a place like Miami to hand Carlos Curbelo a win," said one Republican operative, pointing to a recent New York Times poll showing Curbelo, the GOP incumbent, trailing his Democratic opponent by a single percentage point in Florida's 26th congressional district, which is nearly 70 percent Latino.

Some Republicans retiring from districts won by Hillary Clinton have also expressed dismay at the president's decidedly anti-illegal immigrant closing argument.

"The bloc of competitive [Republican-held] districts less impacted by POTUS thus far are those with high # of immigrants. So now POTUS, out of nowhere, brings birthright citizenship up. Besides being basic tenet of America, it's political malpractice," said retiring GOP Rep. Ryan Costello, whose suburban Philadelphia district is ranked "solid D" by FiveThirtyEight.

Costello was referring to Trump's vow this week to issue an executive order ending the constitutional guarantee of citizenship for people born within the U.S.

Meanwhile, Democrats are claiming that Trump's immigration obsession is only throwing momentum to their side.

"Two or three weeks ago, the No. 1 thing people were quietly worried about was apathy or low turnout with Latino voters and you're not hearing that anymore," said Todd Schulte, president of FWD.us, a bipartisan immigration advocacy group.

He added: "This is a reminder of a thing they like least about this administration and you're seeing that show up. Public opinion polls on the House have moved away from Republicans in the last two weeks and if you look at where that's coming from, it's the president's hard-line rhetoric."

No generic ballot poll has directly linked the president's immigration talk to a pro-Democratic voter shift. But recent studies have shown that Americans see immigration as among the nation's most divisive issue, in addition to it being a policy area Trump has mishandled, according to voters in some states with key midterm races.
All of this is related to the posts I've written over the past several days regarding the counterintuitive campaign strategy that the President and many other Republicans seem inclined to pursue in the closing days of the campaign. Rather than focus on things that could generally help the campaign like the generally favorable state of the economy, they are turning to divisive rhetoric on hot-button issues such as immigration and culture war issues that seem just as likely to motivate Democrats to vote as they hope Republicans will be motivated. This is why many Republicans in battleground districts and states are tending to avoid the hot-button issues like immigration in favor of either emphasizing the economy or emphasizing their work on behalf of their individual districts. Whether that will help Republicans who are running in districts where disdain for President Trump is high enough to have a real impact on voting decisions on Tuesday remains to be seen, but it seems clear that the rhetorical games the President is playing are just as likely to harm Republican candidates around the country as they are to help turnout base Republican voters.
At this late stage of the race, motivating base voters is a natural instinct. The time to persuade the undecided voters, if there are any left at this point, or to try to convince supporters of the other candidate to change their mind was over at least two weeks ago if not sooner. That being said, one does have to question the extent to which the "get out the vote" strategy that the President is pursuing will succeed, or whether it will end up backfiring by motivating Democratic voters to come out in response to the President's rhetoric. In that regard, I suppose the GOP is actually benefiting somewhat from the fact that the cable networks are not giving Trump's campaign rally speeches the wall-to-wall coverage that they used to and instead just going for the highlights, assuming that there are any. In any event, Republicans are right to be concerned that Trump's decision over the past two weeks or so to concentrate on hot-button issues like immigration rather than the economy could end up backfiring on the party as a whole.