Rethinking Chinese Investment
Several trends are pointing in a new direction.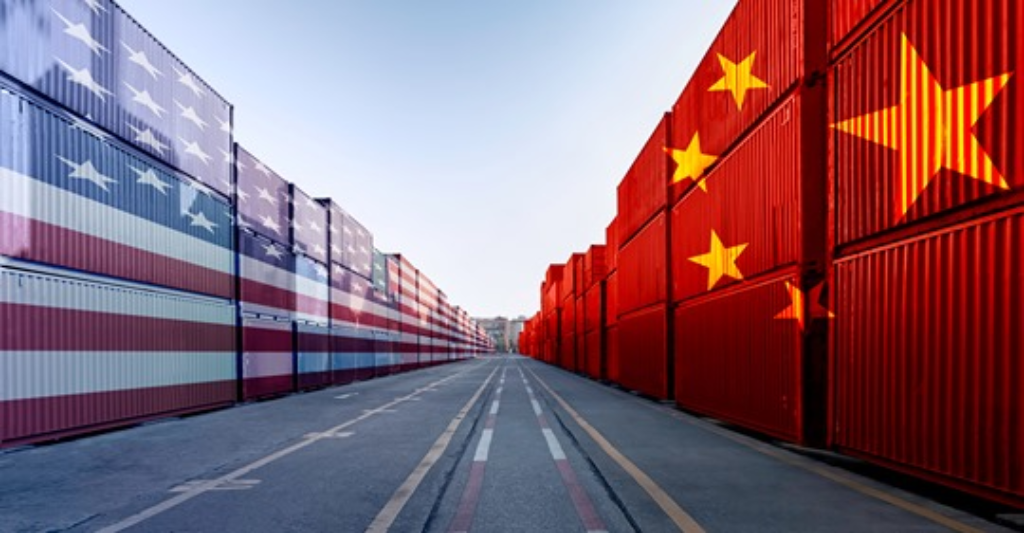 WaPo's Henry Olsen contends "It's time for global businesses to admit it: China isn't a good investment." That's a rather bold stance for a "columnist focusing on politics, populism, and American conservative thought" with no training in foreign affairs or economics. But his argument is interesting.
The coronavirus outbreak is the first shock to the Chinese industrial complex. The disease is spreading so fast that China has been forced to quarantine tens of millions of people in their homes and restrict travel between its provinces. This is an economic as well as a humanitarian crisis. Tens of thousands of factories lay idle and won't reopen for months. Others operate at reduced capacity as workers don't show up out of fear they will contract the virus, while goods from the plants that are open are stalled at border checks to ensure the virus doesn't spread.

This is dramatically slowing global growth. Many Western companies depend on Chinese-made parts for the goods they assemble elsewhere. Stop the flow of parts from China, and you stop the flow of goods from the rest of the world. Experts are already projecting the global economy will not grow at all in the first quarter of this year as a result, the first downturn since last decade's financial crisis.
Now, this isn't so much an argument that China per se is risky but does seem to point to the dangers of putting all of one's eggs into one basket.
Companies have to wonder whether China is peculiarly at risk for these mysterious epidemics. The SARS virus exploded out of China in 2003, causing thousands of infections with a 10 percent mortality rate, according to the National Institutes of Health. This was another version of a coronavirus, according to lab tests. China was not the center of global manufacturing then, so its outbreak caused less disruption than is now the case. But no other global power has had two mysterious, rapidly spreading viruses arise in this time period. Is it worth the risk that it could happen again?
China has four times the population of the United States, the second most populous global power. And, arguably, the only other global power. Indeed, it's arguably whether China was a global power in 2003. And, further speculation from someone with no medical or other scientific training, I'm going to chalk two epidemics in 17 years up to coincidence.
Political pressure from the United States is another risk factor that companies now must weigh. Federal prosecutors unsealed an indictment Thursday against the Chinese telecommunications giant Huawei, alleging the firm engages in racketeering and conspiracy to steal industrial secrets. The United States and other companies have long charged that Chinese firms, under the benign gaze of the Communist government, steal their technology. If the Huawei complaint is just the tip of the iceberg, it means the United States will have to start turning to its own court system to punish alleged miscreants. That in turn will cause any Western business that contracts with Chinese firms under indictment or suspicion to have second thoughts about their relationship. Safer, perhaps, to find company in a country that has less of a risk falling into crosshairs with the U.S. government.
The Obama administration commenced the so-called Asia Pivot in 2011 and China was deemed the chief geopolitical concern in the Trump administration's National Security Strategy. With the possible exception of a Bernie Sanders administration, it's quite likely that pressure on China will continue to increase regardless of the outcome of the November Presidential election and well into the foreseeable future.
Further, any US President other than Donald Trump (or, again, Sanders) is likely to be more effective in securing cooperation from our European and Indo-Pacific allies and partners in forcing China to comply with the constraints of the World Trade Organization, UN Convention on the Law of the Sea, and other international strictures. Simply playing by the rules everyone else plays by—including not only respect for intellectual property but also anti-dumping, anti-currency manipulation, etc.—would mitigate the Chinese advantage over other regional players.
Finally, climate-change pressure will soon have to hit business dealings with China. China is the world's largest emitter of greenhouse gases, and its emissions are increasing faster than the United States and Europe can decrease theirs. But Western developed nations are to blame for much of this increase, as they are the driving forces behind investment in Chinese factories that then export goods back to the West. That gives climate-change activists a powerful lever to use if they decide to get serious about reducing emissions: tariffs.

Most serious climate-change plans already recognize this. They aren't called tariffs per se; advocates label them as "border tax adjustments." But they are tariffs, and they would increase the price of goods imported from countries with heavy greenhouse-gas emissions. That will devastate a country such as China, whose industrial rise is fueled by coal-fueled electricity. Indeed, China still is building hundreds of coal-fueled plants despite global pressure to reduce emissions. That will have to stop if we have any chance of beating climate change, but that means plants in China will see their energy costs rise dramatically.
Any Democratic President—yes, even Sanders—would be more likely to rejoin the Paris Climate Accords and otherwise band with the rest of the world in fighting climate change than the current administration. There would likely continue to be some carve-outs for China—while they're a global power they're also still in most ways a developing nation—they would in fact be more likely to be more constrained under such an arrangement.
Combined, these factors will increasingly make it cost-effective to bring manufacturing back to the developed world or countries in those nations' sphere of influence. The United States and Canada, for example, don't run the risk of plants shutting down because of pandemics and increasingly rely on clean fuels for their energy. Nearby Mexico can offer cheaper labor, and Mexico's economic dependence on those two giants means it is more amenable to climate-change-induced pressure. European firms have the same incentives and have the low-cost countries of Eastern Europe to invest in, too.
Again, I'm no more an expert on pandemics than Olson but, because of that, am leery of predicting that they can't or won't break out in North America. Further, I'm skeptical that the first alternative to manufacturing in China will be to bring jobs back home rather than shifting to India or elsewhere in the region. Although, again, Democratic policies (indeed, perhaps especially Sanders' or Warren's) would be more likely to lead in that direction than under current policy.
None of this will happen overnight, but any rational company has to see the writing on the wall. Slow but steady disengagement with China will cost money in the short term but will likely pay off big in the long term.
One presumes companies are factoring risks in already and have decided they're worthwhile. After all, cheap labor isn't the only lure of doing business in China—it's access to a potentially massive domestic consumer market.
Regardless, I think Olsen is broadly on to something. The United States and other Western powers have largely looked the other way on Chinese transgressions for a long time. Partly, it's because China was underestimated because of its developing status. Mostly, it was a misplaced hope that a rising China would inevitably become more democratic and law-abiding. But that's already changing and all indications are that the world is now paying attention.