Rick Perry To Enter Race Next Week?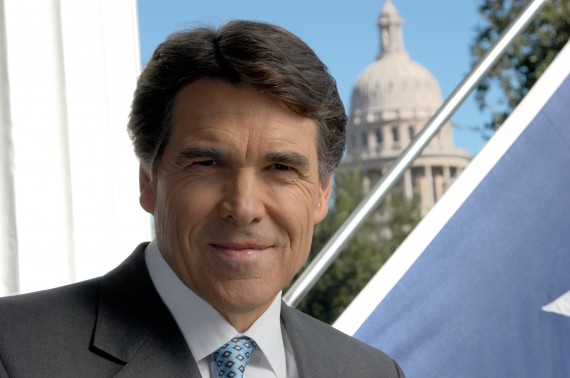 Aaron Blake and Chris Cillizza are reporting that the signs are all there for a start to a Rick Perry Presidential campaign next week:
Texas Gov. Rick Perry (R) is expected to announce his presidential plans shortly after the Ames Straw Poll this coming weekend, and his supporters are already soliciting contributions for the campaign, according to an e-mail from a Perry supporter.

The e-mail from Gene Powell, a real-estate executive who Perry appointed to the University of Texas board of regents, states, "We expect that announcement in a week to ten days" and tells people to start writing checks today.

It is further evidence that Perry is truly ramping up for a 2012 presidential campaign, even though a top Perry adviser says the e-mail's timeframe isn't hard and fast.

Perry adviser David Carney told The Fix that the no one should read too much into the e-mail, which he says contains some factual inaccuracies.

"While we are encouraged by this enthusiasm, we have not made the final decision, as even this email indicates," Carney wrote in an e-mail, "and there are some other items in that email that are incorrect, but it just goes to demonstrate how excited some of our folks are."

Carney said the timeframe for the possible campaign continues to be "this summer with Labor Day as the outlier."
An announcement next week, or at least speculation about such an announcement, is interesting if only because it would tend to take away much of the publicity bounce that the winner of Saturday's Ames Straw Poll would normally get.