Rick Santorum: Americans Invaded Normandy On D-Day Because Of Obamacare, Or Something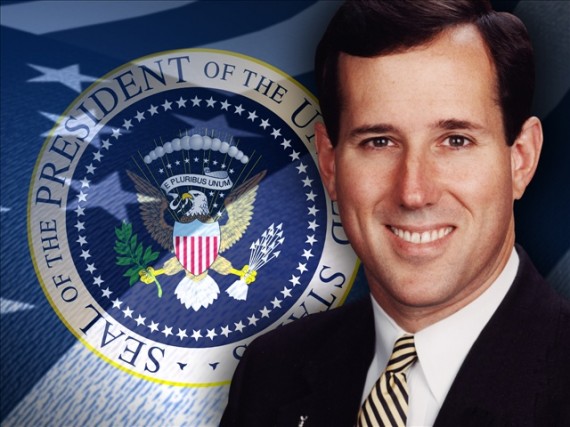 Rick Santorum had an odd line in his campaign announcement speech yesterday:
Santorum said, what he and Paul Ryan want to do is "give people the resources to go out and choose for themselves choose what's best for themselves."

Unlike Obama, he continued, who is spitting in the face of those Americans who fought on D-Day, 67 years ago today. "Almost 60,000 average Americans had the courage to go out and charge those beaches on Normandy, to drop out of airplanes who knows where, and take on the battle for freedom," Santorum said.

"Average Americans," he added. "The very Americans that our government now, and this president, does not trust a to make decision on your health care plan. Those Americans risked everything so they could make that decision on their health care plan."
Video:

There are no words.