Rick Santorum In 2008: What We Need Is A Government Mandate!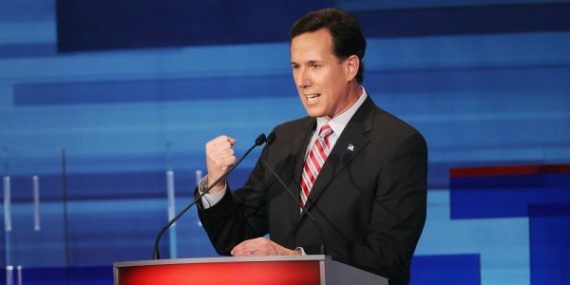 Rick Santorum has spent a great deal of his time on the campaign trail criticizing the health insurance mandate in the Affordable Care Act, but two years ago he was arguing in favor of a different kind of government mandate:
What we need is a government mandate! We need to mandate that all cars sold in the United States, starting with the 2010 model year, be "flex-fuel vehicles" – that is, they should be able to run on a blend that is 85 percent ethanol and 15 percent gasoline (the so-called E85 blend), or even a coal-derived methanol/gas mixture. This mandate would cost a fraction of the new fuel economy standard with the added benefit of saving barrels more oil.
Tell me Senator, which part of the Constitution authorizes Congress to impose that mandate?
H/T: Buzzfeed