Robert Mugabe Not UN Tourism Ambassador, A Position That Doesn't Exist
An Internet meme that Robert Mugabe has been named UN Tourism Ambassador is untrue.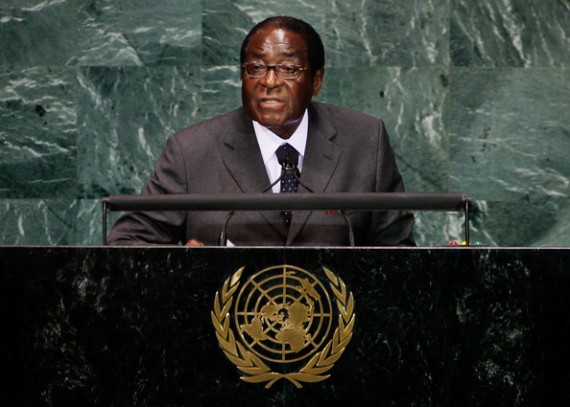 The notion that Zimbabwe's thug dictator Robert Mugabe has been named United Nations international tourism ambassador is so outrageous that denouncing it has gone viral. A minor technicality: neither Mugabe nor anyone else has been so named.
Hayes Brown explains in detail. The short version: because of the arcane politics of the UN, Zimbabwe won the right to co-host, along with Zambia, the next meeting of the UN World Tourism Organization's General Assembly. Brett Schaefer reported that news, which is somewhat outrageous in its own right, on the Heritage Foundation's blog, adding a sentence:
The United Nations World Tourism Organization (UNWTO), created in 1970 and based in Madrid, identifies itself as the "United Nations agency responsible for the promotion of responsible, sustainable and universally accessible tourism." It announced last year that Zambia and Zimbabwe jointly "won the bid" to host the 20th session of the UNWTO General Assembly in 2013. Zimbabwe's president, Robert Mugabe, has been appointed a "United Nations international tourism ambassador" in recognition of the promotion and development of tourism.
The link to "United Nations international tourism ambassador" simply goes to the UNWTO page, which says no such thing. Regardless, after a few days, Matt Drudge and others spread the word and, POOF!, it went viral.