Robin Williams Commits Suicide
A man who brought joy and laughter to millions has ended his own life because he was too depressed to go on.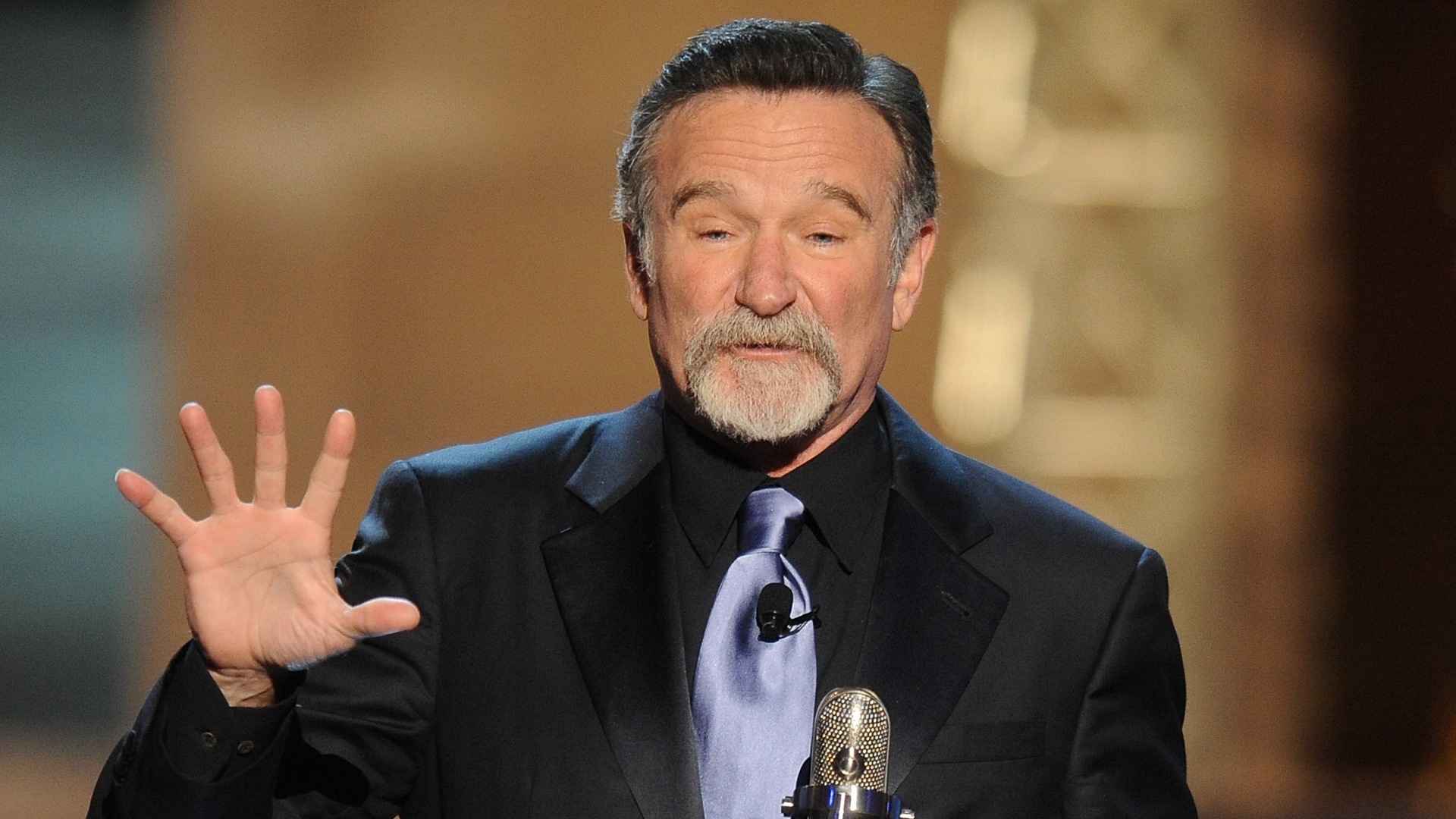 Entertainer Robin Williams, who brought joy and laughter to millions for decades, has ended his own life because he was too depressed to go on.
LA Times ("Robin Williams dies at 63 in apparent suicide")
"I could not be more stunned by the loss of Robin Williams, mensch, great talent, acting partner, genuine soul," fellow actor-comedian Steve Martin said on Twitter.

Dubbed "the funniest man alive" by Entertainment Weekly in 1997, Williams brought audiences hours of laughter, putting his imaginative spin on characters in film and television. He was lauded for his serious roles as well, winning a best supporting actor Oscar for his performance as Sean Maguire, the therapist who counsels Matt Damon's math genius in "Good Will Hunting" (1997), and receiving nominations for "The Fisher King" (1991), "Dead Poets Society" (1989) and "Good Morning, Vietnam" (1987).

Born in Chicago in 1951, Williams became one of only two students accepted into John Houseman's prestigious acting program at Juilliard, the other being Christopher Reeve, who became a lifelong friend.

Williams gained fame as Mork, the bizarre, suspenders-sporting alien on the sitcom "Mork & Mindy," a spinoff from "Happy Days." Williams departed from the script so often that producers intentionally left blank moments on page for Williams to have space to indulge his ad-libbing genius.
Sad and shocking news. I'm sure I watched Williams' national breakthrough as the "Mork from Ork" character on "Happy Days" in 1978 and became a regular viewer of "Mork & Mindy" upon my return from Germany in 1979 and watched it until it imploded after the brilliant but bizarre introduction of Jonathan Winters as Mork's much older infant son.
Williams' versatility was remarkable, ranging from slapstick comedy to the darkly comedic. The first foray outside comedy I recall was "The World According to Garp," which was way over my head when it appeared. But he was certainly great in "Good Morning, Vietnam" and "Dead Poets Society" and much later in "Good Will Hunting." It's remarkable how long ago that, which I consider the mature phase of his career, was.
He was terrific as a stand-up comic, although he did less of that than I'd have liked. His various appearances as himself on various late-night comedy shows was, prophetically perhaps, uneven. He seemed remarkably more comfortable in character as anyone but himself.
Truly a great loss.
UPDATE: Slate's Dahlia Lithwick shares a recollection of Williams from a 1993 recording session and deepens an observation I made above:
That afternoon, I was briefly introduced to Williams and then dispatched to the other side of the glass in the recording booth, where I was allowed to sit and watch him inhabit each of these characters. It was the most electric, frantic, high-energy few hours I have ever spent in my life. The whole performance—as he read, and then hit his mental delete key and reread, trying out voices of people he didn't know and yet capturing them completely—was unforgettable. I was aware that I was in the presence of a fantastic, once-in-a-lifetime talent who could not even for a moment settle down enough to breathe himself in. For the few minutes that he was himself, talking to me, he was this sweet gentle, big-hearted guy. But he was happiest doing the voices. And you see this quality in everything he ever did, including an interview about his history of addiction where he only really seems happy when he is doing the British, the French, and the Italians. That sunny day while I watched him read, he was overtaken almost completely by the people he met, and the joy he packed into them—and into the characters he played—was, in some way, stolen from himself.

That day, Robin Williams did all the voices, read all of the paragraphs, read them again, and channeled every character in the chapter, flawlessly and without taking breaks. He just sat there and read the words Shawn wrote, and it was as if he were speaking them and the words as written were almost unnecessary. For days after I met him I was exhausted; totally depleted. And I was also aware that there was no filter, no membrane at all between Robin Williams and the rest of the world; and of what it must have cost him to so fully inhabit so many people—including a dying child he would never meet but to whom he had pledged to give voice. All I could think was how very hard it must have been to take a leave of absence from himself to do that, every day, and how hard it must have been—having done that—to find something to come home to.

Depression is a harrowing and ultimately gutting disease and Robin Williams was open about his struggle. I want to thank him for what he did for Shawn Valdez, for the Hole in the Wall Gang Camp, and for all of us who benefitted from his generosity with his talents. Mostly I wish that his lifetime of sharing himself with us had somehow nourished him as much as it fed us all.
Well said.