Robot Cleans Your Tablet or Smartphone Screen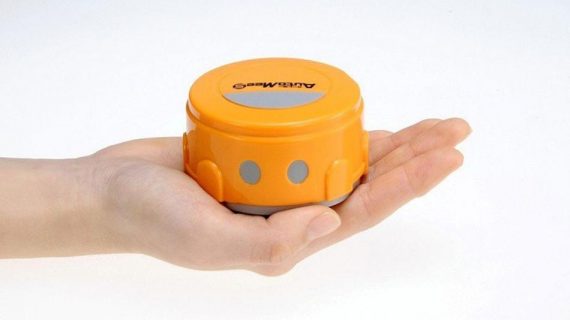 From the Department of Stuff I Really Don't Need comes a robot that cleans the screen of your iPad.
Mashable ("This Little Robot Cleans Your Tablet or Smartphone"):
Touchscreen devices have gone a long way in the first couple of years, but one problem has stayed the same: dirty screens. No matter how much you clean your smartphone or tablet, it only takes a couple of seconds of operation for its screen to become covered in greasy fingerprints.

Enter AutoMee S by Takara Tomy, a 2.75-inch screen cleaner that slides around your tablet's screen like a tiny Roomba.

The palm-sized bot is small enough to be used on smartphones as well, and smart enough not to fall over the edge of the device. Running on a single double AA battery, AutoMee S cleans the screen using special cleaning paper, which sounds good enough, although Takara Tomy doesn't guarantee it won't damage your device.
Aside from its possible utility as a gag gift, I can't fathom why anyone would want one of these. Granted, $16.80 isn't going to break the bank but, since I can't use this while the phone or tablet is in operation–thus my screen will be dirty, anyway–and it'd be more trouble to find and deploy the AutoMee S when the device is not in operation than it would take to wipe the screen off manually, what's the point, exactly?