Roman Polanski Free, Swiss Refuse Extradition
Switzerland will not extradite scumbag Roman Polanski.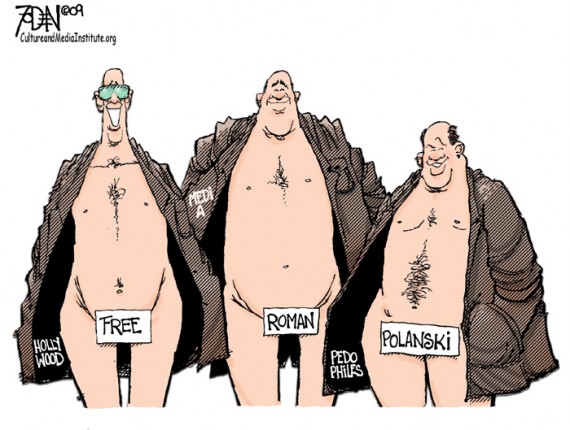 The sex criminal Roman Polaski is free to go, as Switzerland has refused U.S. extradition requests:
The Swiss government declared renowned film director Roman Polanski a free man on Monday after rejecting a U.S. request to extradite him on a charge of having sex in 1977 with a 13-year-old girl.

The Swiss mostly blamed U.S. authorities for failing to provide confidential testimony about Polanski's sentencing procedure in 1977-1978.

The Justice Ministry also said that national interests were taken into consideration in the decision.

"The 76-year-old French-Polish film director Roman Polanski will not be extradited to the USA," the ministry said in a statement. "The freedom-restricting measures against him have been revoked."
One wonders what "confidential testimony" the Swiss needed and why the DOJ refused to send it.  But the fact remains that Polanski pled guilty to the crime.