Romney Clarifies Abortion Stance, Takes His Own Pledge
Mitt Romney sought to clarify his pro-life bona fides yesterday. But, will it matter?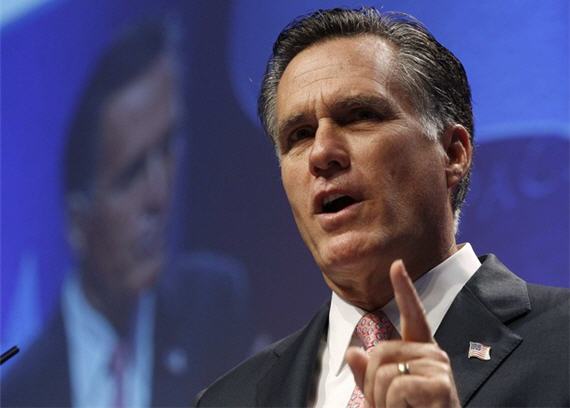 In the wake of the mini-controversy that erupted over Mitt Romney's decision not to sign an abortion pledge being circulated by a pro-life group, Mitt Romney has put forward his own pledge in National Review:
I am pro-life and believe that abortion should be limited to only instances of rape, incest, or to save the life of the mother.

I support the reversal of Roe v. Wade, because it is bad law and bad medicine. Roe was a misguided ruling that was a result of a small group of activist federal judges legislating from the bench.

I support the Hyde Amendment, which broadly bars the use of federal funds for abortions. And as president, I will support efforts to prohibit federal funding for any organization like Planned Parenthood, which primarily performs abortions or offers abortion-related services.

I will reinstate the Mexico City Policy to ensure that nongovernmental organizations that receive funding from America refrain from performing or promoting abortion services, as a method of family planning, in other countries.  This includes ending American funding for any United Nations or other foreign assistance program that promotes or performs abortions on women around the world.

I will advocate for and support a Pain-Capable Unborn Child Protection Act to protect unborn children who are capable of feeling pain from abortion.

And perhaps most importantly, I will only appoint judges who adhere to the Constitution and the laws as they are written, not as they want them to be written.
So why, then, wouldn't Romney sign the Susan B. Anthony List's pledge? Here's what Romney says about that:
[The] pledge is overly broad and would have unintended consequences. That is why I could not sign it. It is one thing to end federal funding for an organization like Planned Parenthood; it is entirely another to end all federal funding for thousands of hospitals across America. That is precisely what the pledge would demand and require of a president who signed it.

The pledge also unduly burdens a president's ability to appoint the most qualified individuals to a broad array of key positions in the federal government. I would expect every one of my appointees to carry out my policies on abortion and every other issue, irrespective of their personal views.
Like Steven Taylor, I tend to think that any pledges like this are essentially pointless.  In this particular case, neither this National Review piece nor signing the original pledge seem to me to be acts that would assuage the doubts that hard-line social conservatives have about Romney when it comes to this particular issue. The idea that Romney is a "flip flopper" that developed during the 2008 campaign originated with his position on abortion which changed from the largely pro-choice positions in took in previous races in Massachusetts to the adamant pro-life position he espouses today. If they had doubts about Mitt Romney in 2008, pro-life conservatives are going to have doubts about Romney now regardless of how many pledges he signs.
This will come up in the GOP race in the future, I'm sure, especially in Iowa where evangelicals hold a lot of sway over the Republican Party. In the end, though, I have to wonder if it's really going to have that much of an impact anyway because the people who are truly fanatical on this issue weren't going to support Romney in the primaries to begin with.