Romney Criticizes Perry's Idea To Send Troops To Mexico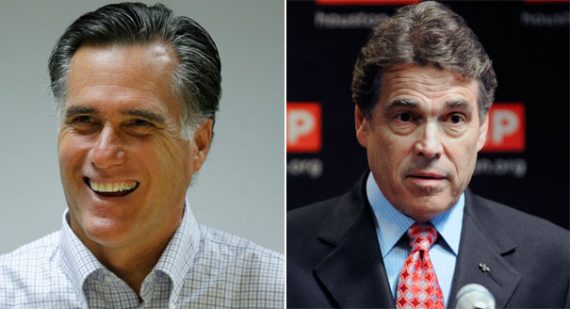 Taking yet another opportunity to distinguish himself from his fellow Governor, Mitt Romney is criticizing Rick Perry's idea to send U.S. troops to Mexico to help with that country's drug gang problem:
Sending U.S. troops to Mexico to help fight drug cartels is a bad idea, Republican presidential contender and former Massachusetts Gov. Mitt Romney said Monday, rejecting an idea thrown out by his GOP opponent, Texas Gov. Rick Perry.

"Let's build a fence first," Romney said in an interview with the New Hampshire Union Leader, "and let's have sufficient border patrol agents to protect it. And if the Mexican government want us to help it with logistics, intelligence, satellite images, I'm sure we can provide the sort of support we provided in Colombia."

"Mexico has its own military," Romney continued. "And it think it's a bad idea to send American troops into Mexico. I think Mexico would consider it a bad idea. I consider it a bad idea."
Mexico's Ambassador agrees:
On Monday, Mexico's ambassador to the United States, along with Romney, rejected Perry's proposal.

"The issue of participation, or the presence of, U.S. troops on Mexican soil is not on the table," the ambassador, Arturo Sarukhan, told reporters on Monday, the AFP reports.
Not entirely surprising that Mexico doesn't wish to be invaded.