Romney To Wait Until After Olympics To Announce Running Mate Choice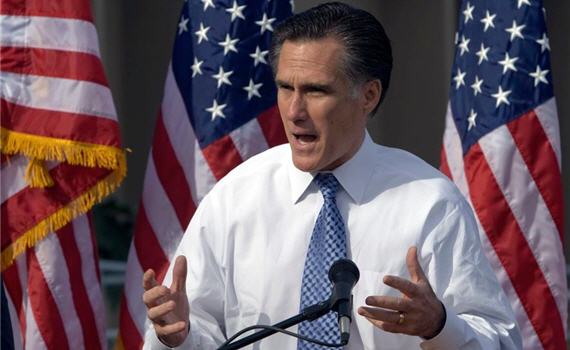 Despite earlier indications that we could get an announcement about Mitt Romney's running mate choice as early as this week, the New York Daily News is reporting this morning that the announcement now seems likely to come after the Olympics:
WASHINGTON — Kicking the vice presidential sweepstakes into overdrive, Mitt Romney Tuesday announced his running mate's staff — but is still debating when to unveil his actual choice for No. 2 on the GOP ticket.

Sources close to the Romney campaign told the Daily News the working plan has been to announce the pick after the Olympic Games, which begin next week and conclude Aug. 12 — two weeks before the Republican convention in Tampa.

(…)

Romney, who ran the 2002 Winter Olympics in Salt Lake City, will attend the opening ceremonies next week in London and will host some fund-raisers with wealthy expats.

Campaign insiders said several weeks ago senior staffers mulled the notion of having Romney reveal his veep choice before heading to Europe, but the idea was discarded.

"People are on vacation and won't pay any attention to politics until the Olympics are done," said a source involved in what he described as "brainstorming" deliberations. "If I had to bet, it would still be right after the Olympics," another key Romney counselor said.
Over at ABC News, Rick Klein makes an excellent point about why Romney would likely be reluctant to name the pick before he leaves for Europe at the end of this week:
 An early VP pick would be out of character for Mitt Romney and a campaign team that has made few panic moves in this long campaign. Yes, it would change the storyline in a big way — but it would also acknowledge that the current story needs desperate changing. The one big chip Romney can play that President Obama can't is his choice for vice president, and even holding onto that chip gives him leverage over the campaign. That's gone the moment he makes a pick – as gone as Romney will be from the United States, when he'd be cutting his running mate loose to a hungry press corps that might lose its appetite in the VP pick long before Tampa.
If Romney had been able to put the Bain and tax issues behind him, perhaps we'd get an announcement before the Olympics. At this point, though, it would be seen as a sign of desperation and an effort to change the subject, as Klein notes. So, look for it to come some time starting around the week of August 13th.